Tanner Wendell Stewart is a Seattle-based Emmy Award winning photographer, born and raised in the small town of Enterprise, Oregon. He moved to Seattle in 2006 to more fervently pursue a career in photography, but the years spent among open plains, pristine lakes, and stitch-work mountain ridges, alongside his small community of friends in Enterprise developed in Tanner a love for capturing the beauty of nature, and a deep appreciation for the warmth of people and the value of relationships. It is these things that he tries to capture in every frame.
Over the last three months, I have taken my Filson ge­ar around the world. I started on my first adventure in Yosemite National Park, three weeks later explored Iceland, upon returning did some wandering around Washington, and just recently visited Peru on an epic journey through the Andes.
My journeys around the world are full of stories. Stories that have moved me. I was able to see some of the most diverse landscapes in the world, I met amazing people and 3 months later I have a broader vision of how beautiful our world is.
I started off my journey with a road trip down to Yosemite Valley for a week. My goal was to explore the banks of the Merced River and get away from the crowds. I spent many sleepless nights photographing the Milky Way and rising moon over the granite walls. I was even fortunate enough to watch a thunderstorm roll through the valley at Tunnel View during blue hour.
To me, Yosemite is the most perfect place at early sunrise. The valley is quiet and the crowds are still sleeping, so it feels as if you have it all to yourself. As the sun rises higher, the valley becomes bright and difficult to photograph. During the late-mornings to early-evenings, I spent my time exploring the banks of the Merced to find spots to revisit for soft dynamic light. I left Yosemite inspired, with plans to return for winter to see the massive granite walls covered in snow and frost.
After returning from the Yosemite Valley, I had two weeks to recover before a week-long trip to my new favorite place in the world – Iceland. The tourism industry in Iceland is booming, and even if going there is becoming the trendy thing to do, it's still a wise choice. I was so inspired by the landscapes that I experienced in Iceland, that I plan to revisit every year for the rest of my life.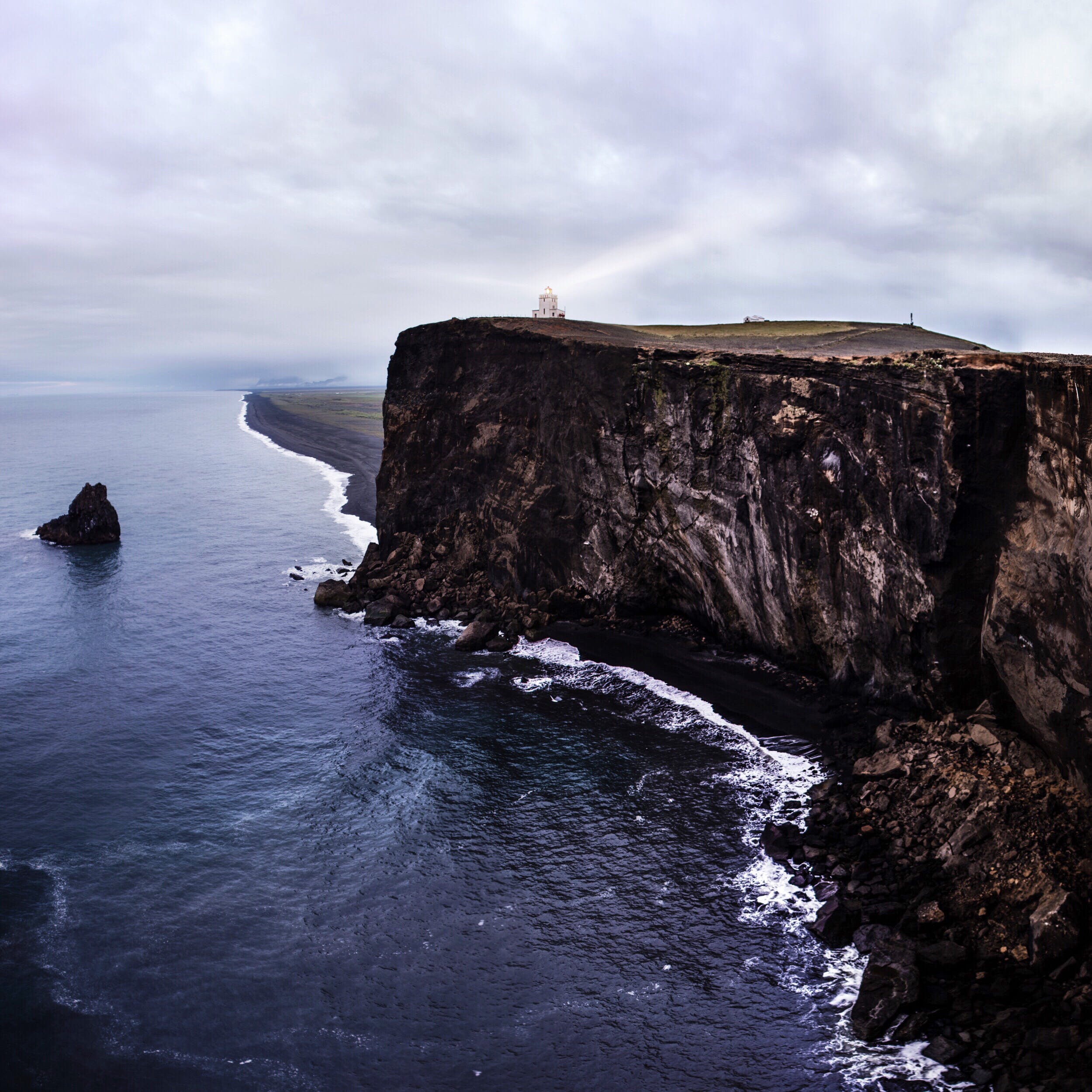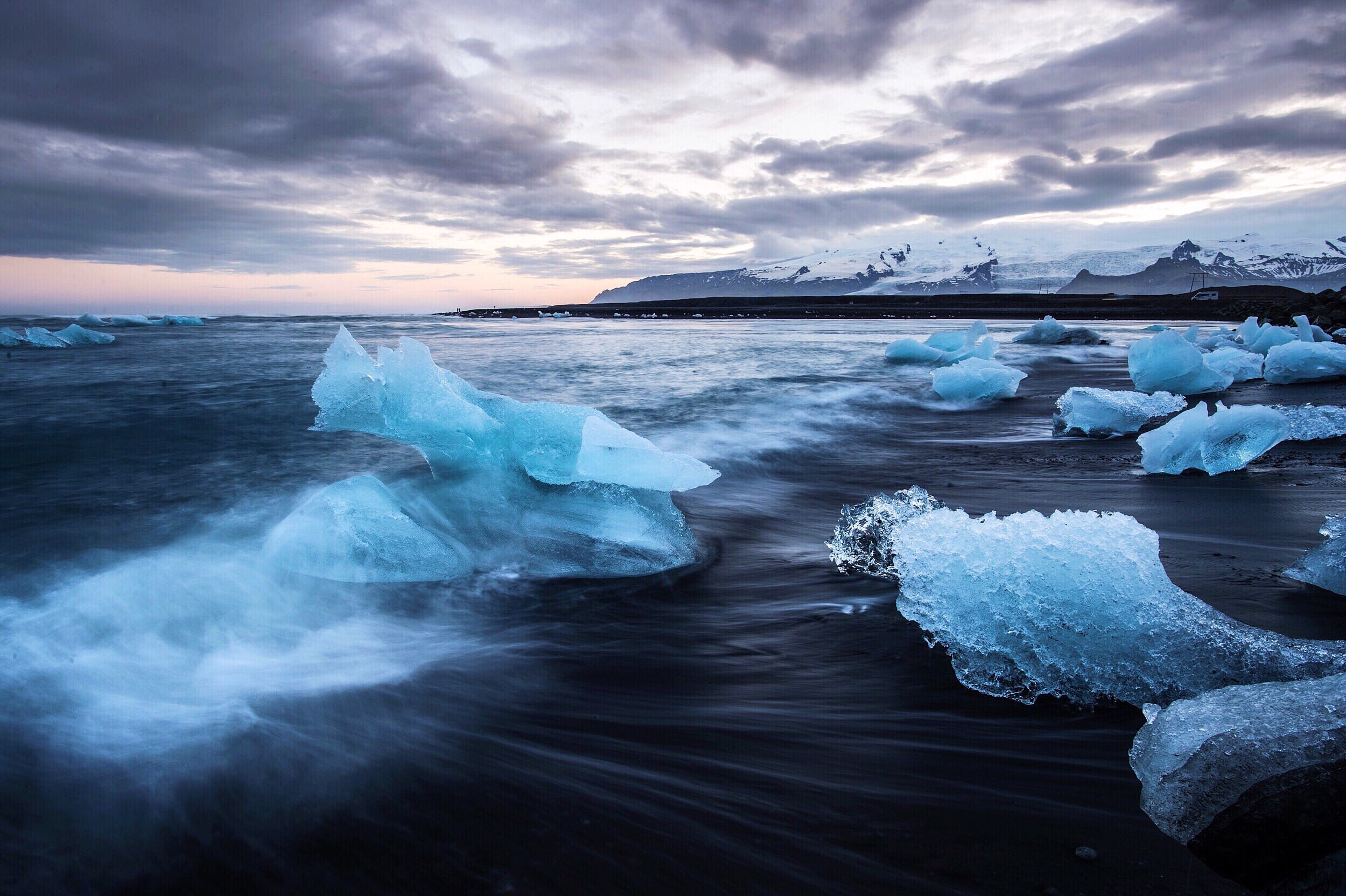 Iceland is a place like no other. It's overwhelming; words and photos will never do it justice. Iceland has an endless amount of places that have yet to be fully experienced, seen, or explored. It has sparked within me a passion to explore those wild places, to reveal their beauty through my lens, to capture them through the way that I see the world.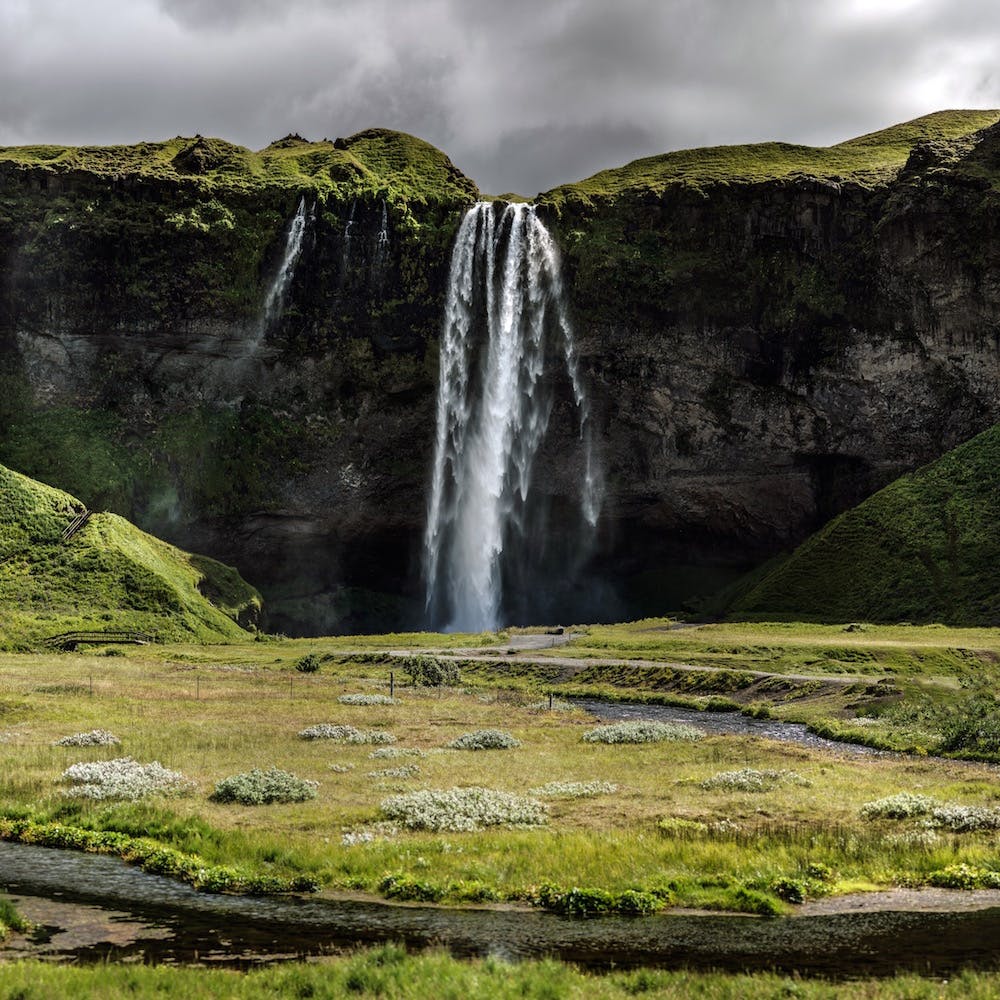 In seven days, we drove the south coast of Iceland three times, logging over 1,400 miles. The journey east on Highway 1 shows off things that one can only dream of: massive mountains, waterfalls, black sand coastlines, epic glaciers, geo-thermal springs, moss-covered magma fields, quaint towns, insane canyons, more waterfalls, expansive fjords, and a sense of truly wild and undiscovered land.
Along my journey in Iceland, I watched sunsets until midnight and woke up at 3AM for sunrises. I dropped expensive gear off of cliffs into the northern Atlantic, soaked in boiling hot springs, slept in a lighthouse, got drenched by a rogue wave, stood on glaciers, saw a whale skeleton, skateboarded on highways like Walter Mitty, faced 80mph winds, and had inspiring conversations. Iceland truly stole my landscape photography heart.
Leaving such a beautiful place can be a bit depressing, but living in the Pacific Northwest always mends my broken heart. I spent my days after my Iceland trip at Mt. Rainier, and it was exactly the medicine my eyes needed for recovery. I spent the cloudless nights with friends watching the Milky Way and a multitude of ant-sized adventurer headlamps slowly climb the 14,000 foot peak. I will never take for granted the beauty of the Pacific Northwest.
A few short weeks after Iceland, I boarded another flight, this time for Peru. I would spend three days at an Alpaca ranch in the Puno region near 15,000 feet in the Peruvian Andes. We landed in Lima, but quickly set off to Juliaca, and drove with a local driver to a beautiful ranch in the middle of nowhere. The thin air and altitude were firsts for me. I have spent a decent amount of time around 9-10,000 feet, but to go from sea level to 13,000 feet caused unfortunate altitude sickness. If it weren't for modern medicine (ibuprofen), my headaches would have spoiled the adventure. Fortunately, I was able to function, albeit slowly, dizzy and short on breath.
After photographing Alpaca herds at 15,000 feet, we made a long road trip to Arequipa, Peru. Arequipa is a beautiful, picturesque mountain city surrounded by 20,000 foot active volcanoes. The silhouette of the mountain range is the largest I have ever experience. We then returned to Lima, a city with a very clear separation of social classes. We saw people living in third world conditions in stark contrast to those with great wealth and affluence. I left Peru with a desire not only to live more simply, but also with the overwhelming sense that beauty exists everywhere.
Now, get out there, explore, go.