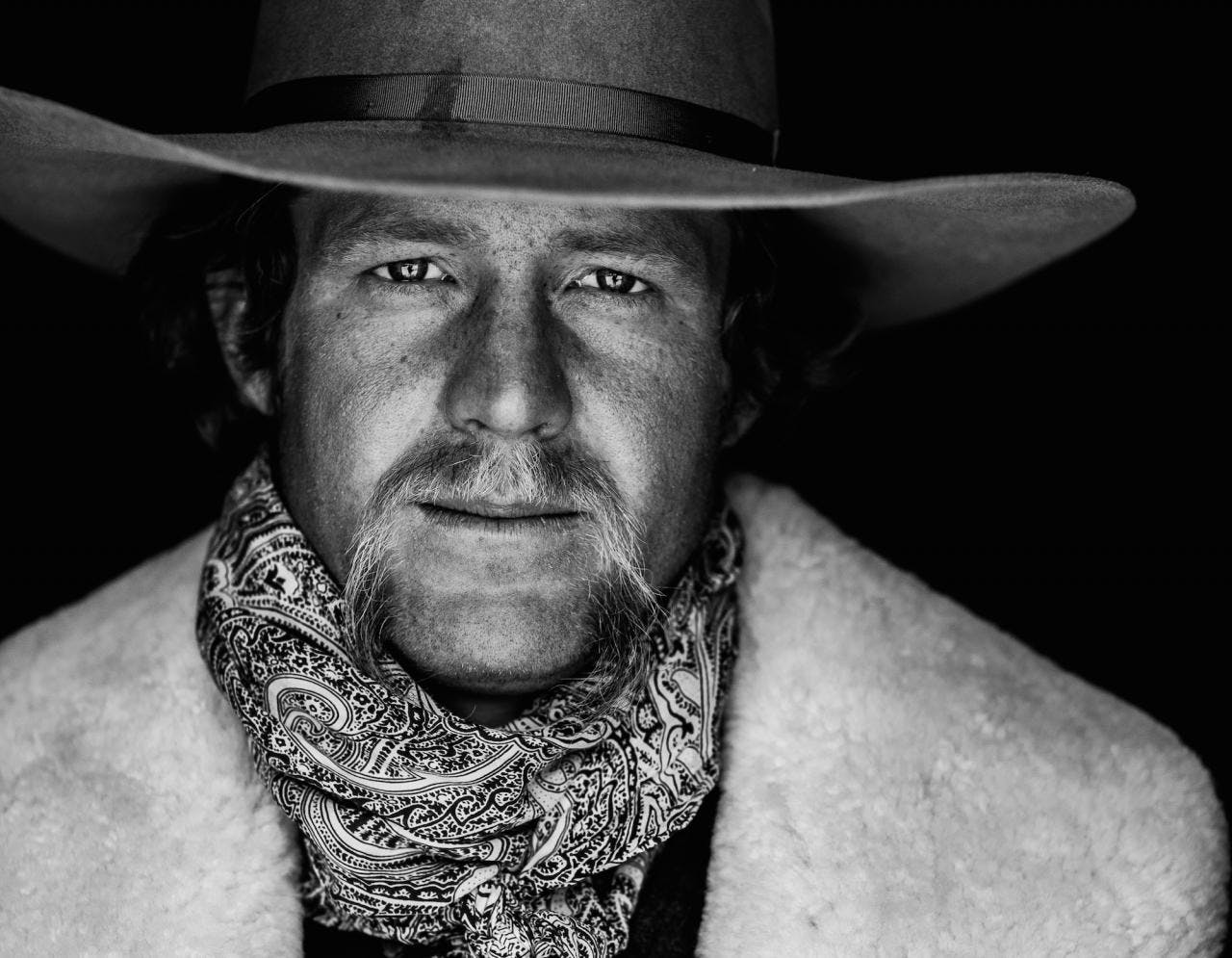 Raised in a small town in Illinois, Phillip Lee McGinnis grew up working for a horse trainer and knew early on he wanted to become a cowboy. After a tour of service in the United States Marine Corps, Phil spent time in Hawaii roping wild cattle and starting colts, then moved to Montana and lived in a wall tent working with cattle in an area where grizzly bears are a constant threat. In this Filson Life, learn how he came to settle in Sublette County, Wyoming, where he lives out his dreams of being a cowboy in the least-populated county in the least-populated state in America. 
Tell us your story Phil. How'd you grow up? Where are you from? 
Well, I grew up in Illinois in a tiny-town of about 500 people called Arenzville. I worked for a horse trainer and spent time with all sorts of horses. I always wanted to be a cowboy. I rodeoed all of my high school years. I joined the Marine Corps at the age of eighteen and traveled around the world with them.
How did you end up joining the Marines? 
I felt like my country needed me and I better answer the call, otherwise I wouldn't feel right. I got the patriotic call. I spent four years in the service on a tour in Afghanistan with the Scout Sniper Platoon.
Where'd you end up after your tour with the Marines?
After my four years were up, I stayed a year in Hawaii catching wild cattle and starting colts. Hawaii was the first time I worked on a ranch with over 500 head of cattle. It was a real eye opener. In my opinion, that's about as western as you can get. The cattle are still wild longhorns, they're just as likely to chase you as you are to chase them. It's a heck of a good time. After that, I was looking for new country and moved to Montana for a stint.
While working in Montana, what memory stands out the most for you?
One day I came across an old settler's cabin and heard some rustling inside. Being fresh from Hawaii, I was pretty nervous thinking it was a mountain lion — or since it was springtime — maybe even a bear got in there somehow. I didn't have a rifle or a pistol, I just had a knife, but I went ahead and kicked open the door and just about got ran over by five heifers. They were dang near starved and out of water. They didn't get me, but they sure did scare me a bit.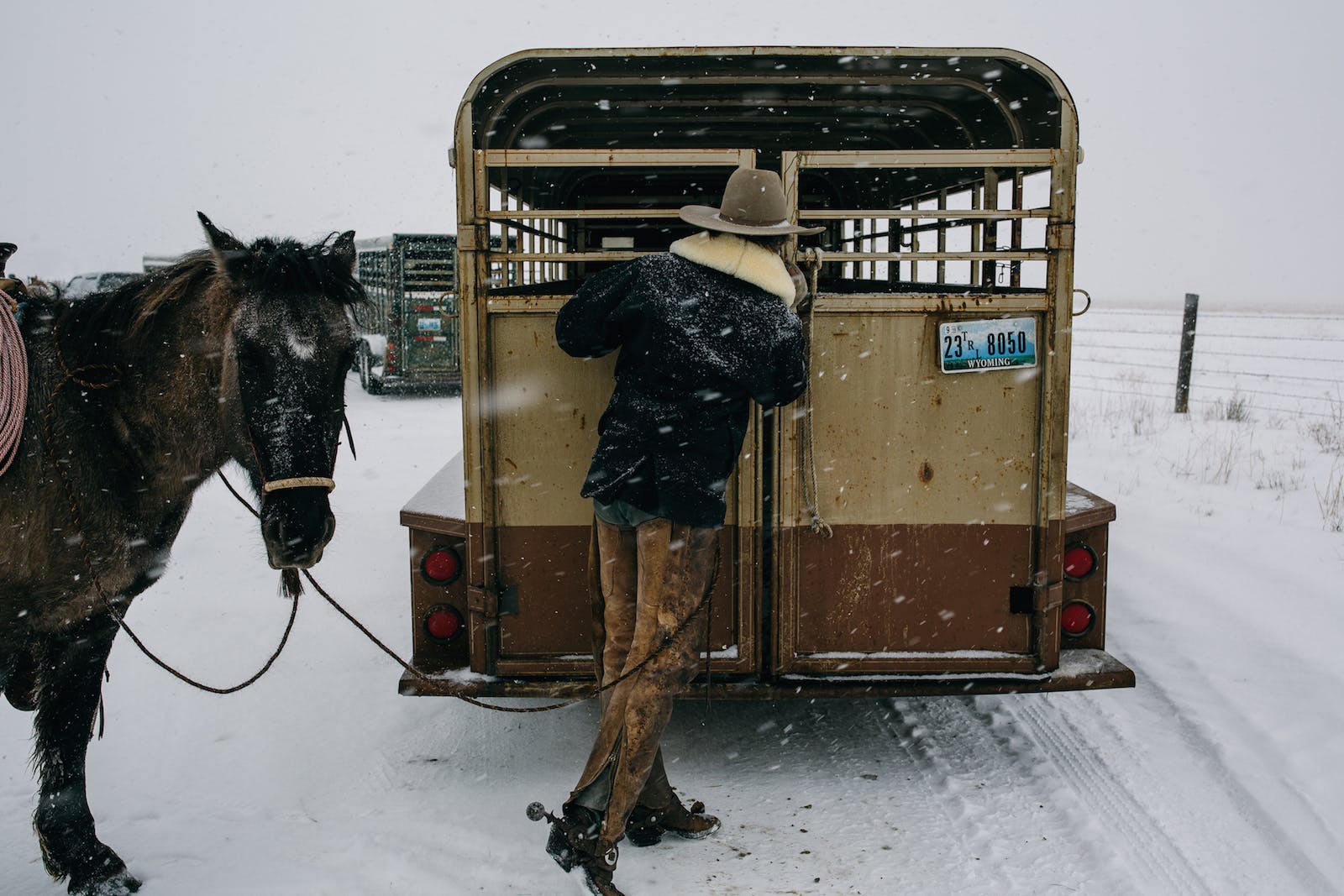 What brought you to Wyoming? How'd you start cowboying there?
I was looking for a job after my last season in Montana, where I lived in a wall tent and tended cattle. A friend of mine, who was riding up there as well, told me about working for Mike Miller (owner of the Mike Miller Ranch in Big Piney, WY) about 18 years ago. I called him up, he asked if I could ride, I told him I try to keep one leg on each side of the horse most of the time. Asked if I could 'shoe, I said, well, they stay on sometimes. Then he asked if I could rope, I told him most times I could get 'em caught, but if I can't I'll run them until they lay down for you. He told me to come on down, that was about a year ago.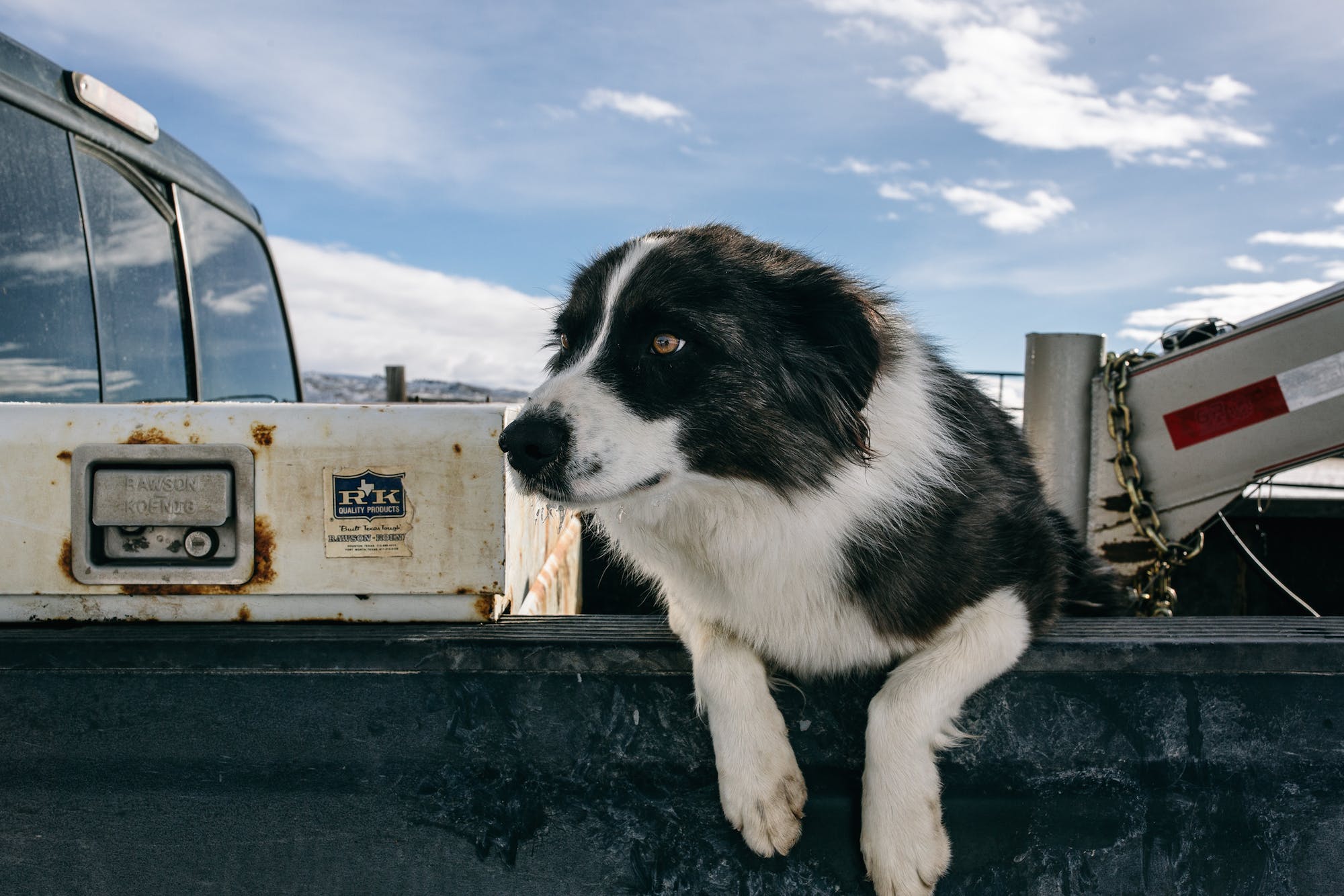 How do you like Sublette County?
It's good cowboy country. Can't do a whole lot of anything else here. Can't do much farming but at the same time, you have mountains all around you. You have desert, you have meadows, you have the best of all the worlds here.
How do you start the cattle drive in Wyoming? And how long does it take for you and your team?
We start by running our cattle in the desert in the early Spring. Then we'll start slowly moving them up from the desert to the foothills and by mid-Summer we'll have them up to high ground in the mountains. It's a constant process, you're always going out to make sure the feed is still good. A lot of moving them depends on the amount of feed.
What's a typical morning like when you're driving the cattle to high ground?
Typically, we get up in the morning, and trailer within ten miles or so from the cattle. Sometimes that's about as close as you can get. We'll go out and check on them, check the foliage in the area for any grizzly bear activity or anything like that.
Does grizzly bear activity occur often around there?
Well, not always on our cattle drive, but on the Green River Drift (the oldest cattle drive in the nation) they spot a grizzly almost every week. But I'll leave those stories for them to tell.