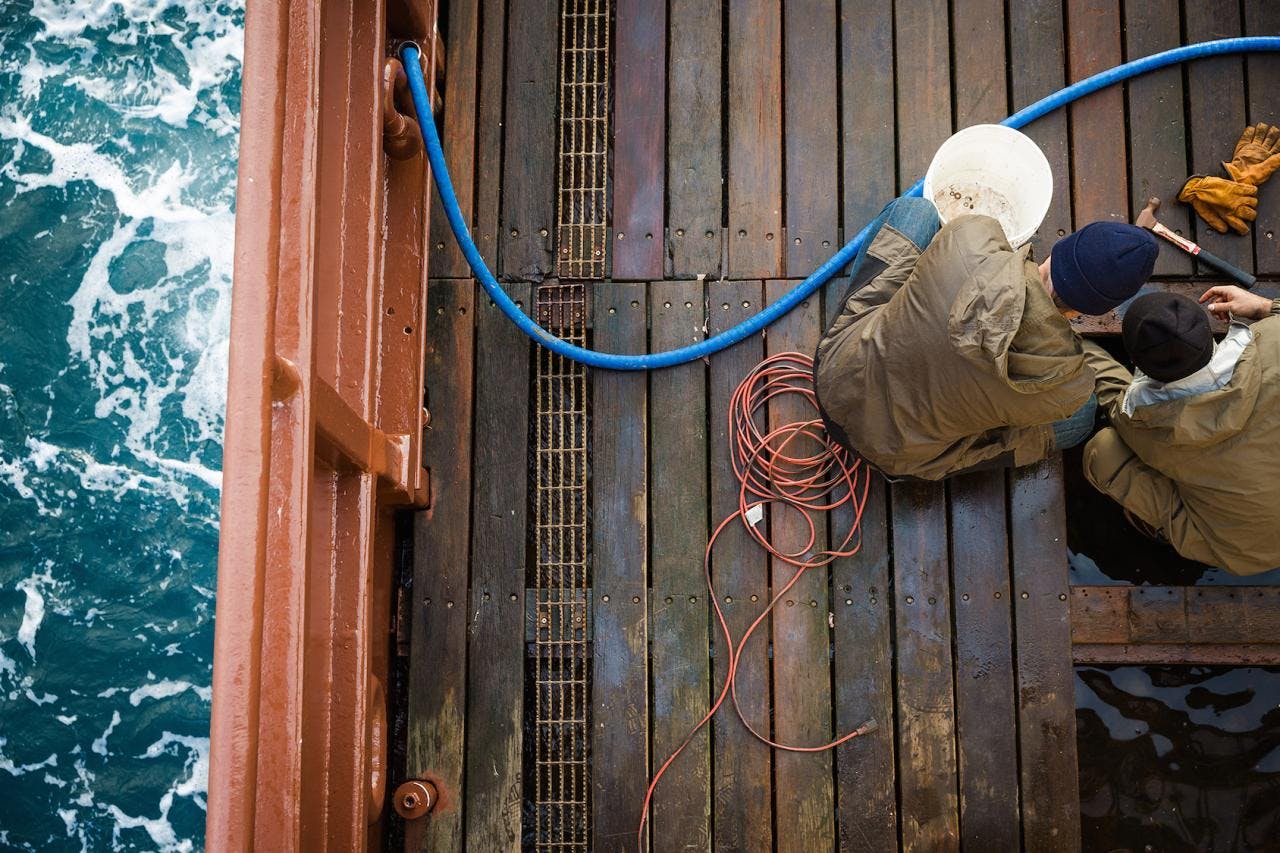 On the open ocean, there is no room for error. Traveling hundreds of miles from port, crews aboard commercial fishing vessels face an endless onslaught of crashing waves and rough weather with only their experience in repairs and diligence in maintenance to ensure a safe return. On-board the 133-foot F/V Arctic Lady, every crew member is expected to pull their own weight —and then some. This means dedication day-and-night during the frenetic fishing season to keep the boat clean, serviced, and ready for anything the Bering Sea can throw at them.
On the open ocean, there is no room for error.
The Arctic Lady is propelled through heavy weather by two 3412 Caterpillar engines, powered by two 3406 Caterpillar auxiliary engines, and maintained by a full crew of adept fishermen doubling as skilled trade workers. As avid fishermen first, the crew knows exactly when to bring in the professionals for a serious job at port, but everyone on the boat can handle a steel mallet, a welding torch, various saws and blades, and a brush for a fresh coat of paint. In a crabbing season, the Arctic Lady crew pulls roughly 11,000 pots (each weighing close to 1,200 pounds with a good catch) so maintenance on the pots, the line, and the buoys is a constant concern. According to Chad Lowenberg, one of the boats' skippers, a great lesson that the sea teaches you is that, "If you don't take care of your gear, the ocean is going to take it." In the high stakes world of commercial fishing, those types of mistakes simply can't happen.
"If you don't take care of your gear, the ocean is going to take it."
Aside from the cook, who is of utmost importance because you can't make soup easily when the wind is blowing 40 knots per hour outside, the most important position on the boat is the engineer. The engineer must have a strong mechanical background and experience with diesel engines, hydraulics, and electrical systems. They're responsible for transferring fuel from tank to tank while holding the boat level, making sure the engines are kept up with maintenance and oil changes, keeping the bilges clean and in working order, as well as ensuring that all hydraulics are operating correctly and all fluids are accounted for. Through the night, they wake every hour to check the status of the engines, maintaining safety and success for the entire crew.
"You need a cook. You can't make soup when the wind is blowing 40 knots per hour outside."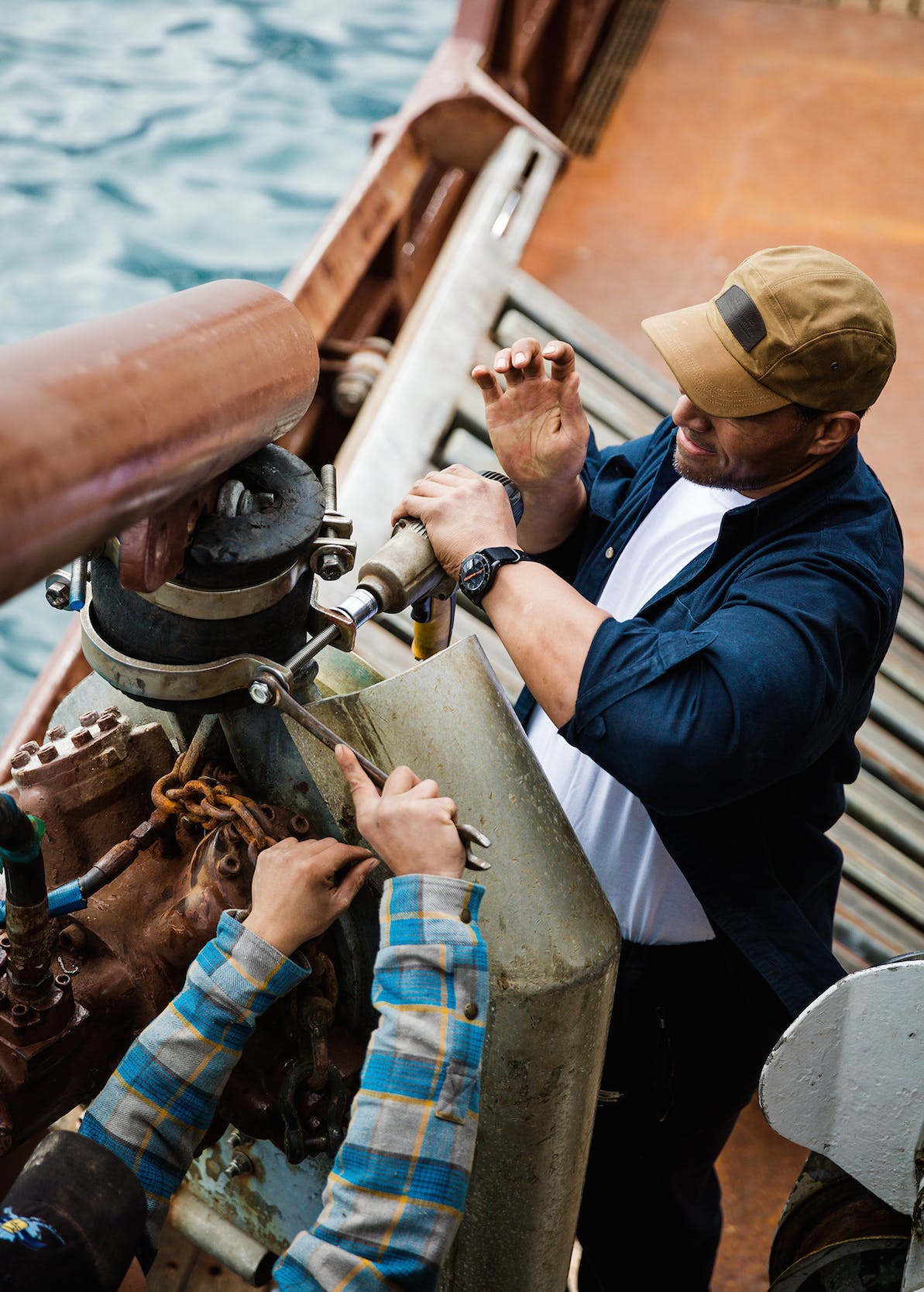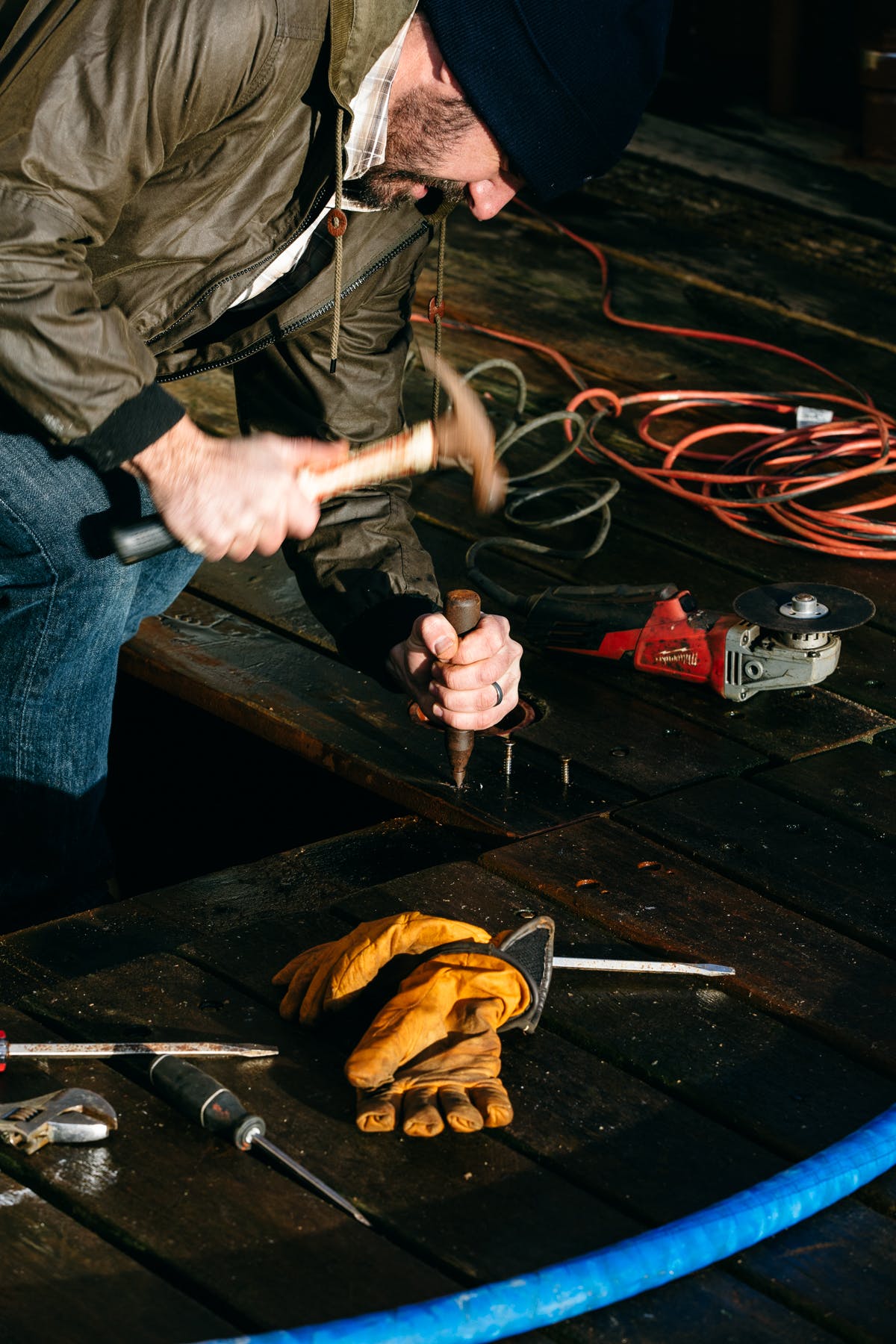 Through all of the extensive work required aboard a commercial fishing vessel –the unending days that turn rapidly to night, the broken hydraulic lines in need of replacement, the worn out pots requiring rebar, and the forty foot seas that will turn any stomach– the hardest thing any fisherman must deal with is being away from their family. Take it from the skipper himself, "For me the hardest part of being a fisherman is being away from my wife and kids for months on end. I miss birthdays, holidays, and the kids events. Every time I get home the kids have changed. The goodbye never gets easier."

"For me the hardest part of being a fisherman is being away from my wife and kids for months on end."