Jordan Butcher is a designer and artworker living and working in Seattle. Originally from West Virginia, he grew up in the misty hills of the North Central area of the Mountain State, but has called Seattle his home since 2005. When not found exploring cities up and down the West Coast, or around a campfire, you can find Jordan at the Filson headquarters as an integral part of our art department.
Living in the Pacific Northwest, Seattle to be specific, can be taxing in the winter. The overcast skies and the ever present dampness that bring a bone-depth cold for 3 to 4 months straight can begin to wear on your morale. But then something happens in the early spring.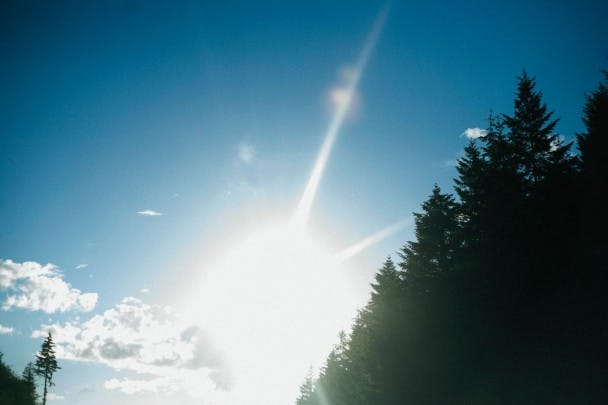 The clouds split, the sun comes out, puddles dry and you remember why you brave the winter months. Our summer season is top-notch. Around the city most people flock to the local beaches or parks, but some of us see the clouds clearing around the surrounding Olympic mountains and we can hear them calling us to go. A long weekend at Olympic National Park's Lake Crescent is quickly becoming an annual trip among a small group of my friends. We set out on a Thursday evening, and after a short ferry ride to Bainbridge Island from Seattle, headed out across the Olympic Peninsula on the 101 until just about 20 miles outside Port Angeles, on a very windy narrow road, the trees opened up to a 12 mile wide crystal clear lake.
We pitched our tents, built a fire, ate some dinner and grabbed our fishing poles — looking to reel in some of the lake's proprietary bright blue trout. I was also able to split off from the group and head further West a few hours to the NW corner of the contiguous United States. It was my first time seeing Cape Flattery and Tatoosh Island. The rock formations and clear blue sea on Washington Coast are truly something to behold; the shear size of the place gave me quite a bit of anxiety. An incredible three days to ring in the Pacific Northwest's beautiful and (in my opinion) perfect summer season. Here's to spending a sunny season outside, around a fire, among friends.