Look across the valley and you'll see old fence posts that mark the corners of properties, they collect the bleached skulls of field mice left by hawks who see fence posts not as boundary markers but as windows into a world free from want. You see, mice fuel hawks so that the observant rancher might know when the seasons come and go. Fall is when red-tailed hawks pass by and winter is when rough-legged hawks adorn their perches as if they were cut from the same stump. While fence posts demarcate the beginning and end of a pasture, the arrival and departure of certain wildlife marks the passing of time in Montana's Tom Miner Basin.
Wolves live here too. Their history on this landscape is a complex one that has shaped the community in distinct ways. In 1995 thirty-one wolves were captured in the Canadian plains and reintroduced to Yellowstone National Park. Recent counts (U.S. Fish and Wildlife Service, 2014) indicate that wolf populations have grown tremendously from their initial seed population. As of 2014, surveys reported 554 wolves living in Montana, 333 in Wyoming and 770 in Idaho. With wolf populations on the rebound, and no longer protected under the Endangered Species Act, states have been tasked with managing wolf populations.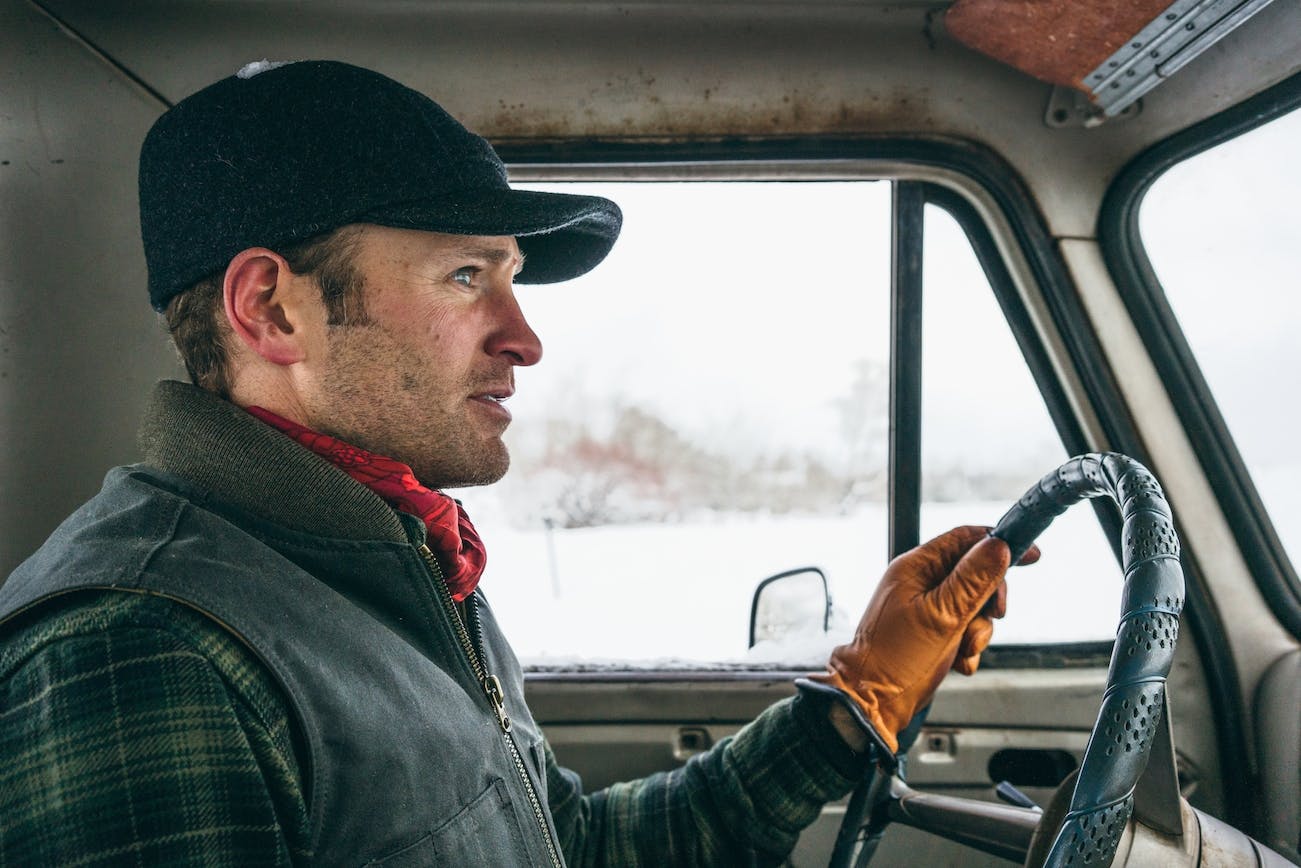 As of 2017, all three states that share boundaries with Yellowstone National Park have adopted local regulations for wolves. Harvest quotas and hunting tags reflect the number of wolves deemed appropriate for removal in order to maintain a sustainable population for the available prey and habitat. "Problem" animals are also addressed. If private landowners lose domestic animals to a wolf, they have the option to protect their property. Some see killing wolves as the best tool available to manage populations, while others see non-lethal measures as the best way to co-exist. This relationship is in no way static. It exists across a spectrum over space and time.
It wasn't so long ago that wolves disappeared from the Greater Yellowstone Ecosystem that pours to the horizon in all directions. In the name of progress, wolves were persecuted and killed to make way for homesteads, sheep and cattle. Their tracks no longer punctuated December mornings and their howls, yips and cries were no longer a part of the rich acoustic fabric that makes this piece of Earth unlike any other.
Fortunately for wolves and the ecosystems they are inextricably bound to, they have returned because they can; we let them. We gave them an inch and they took a mile. Wolves are good at that. They're opportunists, and that suits them in this country. In the Andersons' eyes, it's good they're back; they regulate ecosystems, pick off the weak and old, help maintain healthy elk and deer populations, and keep the smaller predators like coyotes in check.

The Anderson family has chosen to co-exist. The local pack shares this land with them. At last count twelve called Montana's Tom Miner Basin home. If you wake up with the sun, there's a good chance you'll see them early in the morning on the east slope that overlooks the ranch. Their dark coats stand out amongst the snow that now covers everything feet thick in some places.
Since the earliest landmark studies on wolves by Adolph Murie, we have learned that only healthy ecosystems sustain apex predators, and that wolves – like grizzly bear and sharks – are the key to healthy ecosystems. This understanding has slowly trickled into the minds and hearts of policy-makers and the folks who share their backyards with wolves. Instead of shooting them on sight, now a growing collective of ranchers, like the Andersons, have chosen a different path. To co-exist is to learn from and share the land; to listen; to steward, not dominate; to be a part of the fabric and honor that you are a small part in a complex ecosystem that existed well before you and will march on long after you're gone. The Andersons' kids will become the fourth generation of Tom Miner Basin ranchers who may choose to live a life in the company of wolves and a wild ecosystem that sustains them all.

They've developed and employed a few handy tools to foster this co-existence: range riding, fencing and flagging among them. Range riding is just like it sounds – put a human on horseback and send them onto the range with the cattle. What the Andersons and other ranchers have found is that human presence alone does a great job deterring wolves. Fladry also plays an important role. It turns out that a simple string of electric fence fladry on the periphery of a pasture helps keeps wolves away. The hypothesis is that wolves don't like the novelty of the red flags, and their unpredictability in the wind. Pair that with a grazing regime that rotates cattle through a series of small pastures grazed in short-term, high-intensity bouts, which complements the range riders' efforts to keep the cattle in a herd – just as bison do in the wild – and the Andersons have found their cattle are far less vulnerable to the threat of wolves.

With a growing toolbox of tactics and lessons learned that might facilitate a way of life in the company of wolves, the Andersons continue down a path anchored to a co-existence with wolves, which will be just one of the signatures the Andersons leave behind as their mark on the Greater Yellowstone Ecosystem.
Want to support efforts furthering co–existence between people and wolves in the Greater Yellowstone? Visit http://tomminerbasinassociation.org

Story by Charles Post
Photography by Charles Post & Louise Johns
Follow Charles and Louise on Instagram.