Tyson Edwards is a photographer based in the Northwest that loves capturing nature and beautiful landscapes. Through his photography, he tells the story of life's great adventure.
January isn't particularly the most popular time to visit the Canadian Rockies. Reason being, it is the coldest time of year. I mean very cold, subzero temperatures. You might then ask why would you want to go exploring during the coldest month of the year? Well, since there aren't many people that travel this time of year, there aren't many photographs that have captured the beautiful, untouched, endless landscapes.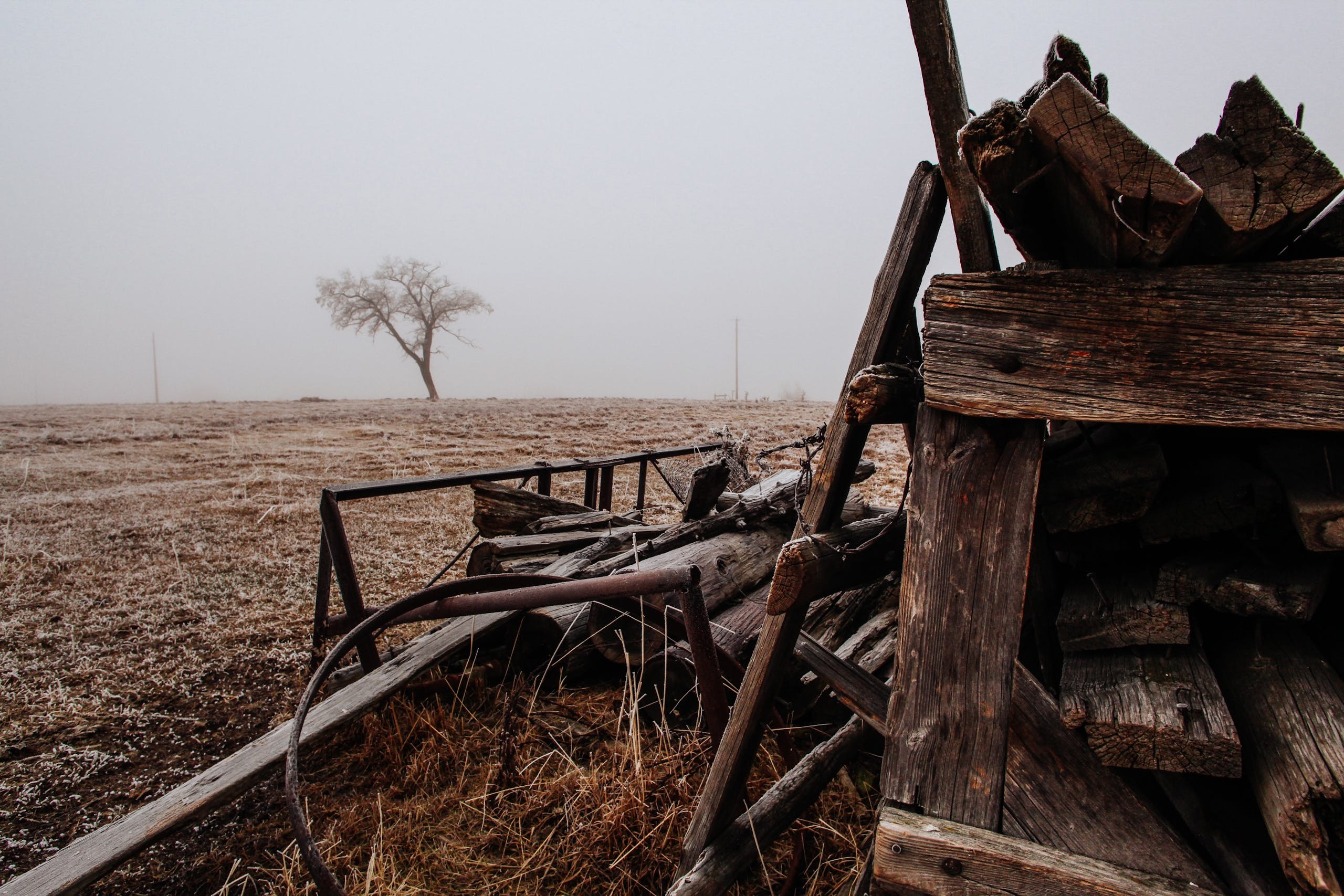 After doing the last bit of research before the trip, I discovered that the Rockies were possibly going to have Chinook winds, or Chinooks. This refers to foehn winds in the interior West of North America, where the Canadian Prairies and Great Plains meet various mountain ranges. typically one of the coldest regions in the northern Hemisphere.
Needless to say the Chinooks sounded great! Warm air passing through the exact week I had planned my trip. After all, making photographs in foreign locations with subzero temperatures can be extremely dangerous. Especially, when there isn't anyone around to save you.
After buying a fire starter, first aid kit, road flares, and any other emergency precaution, it was time to start driving.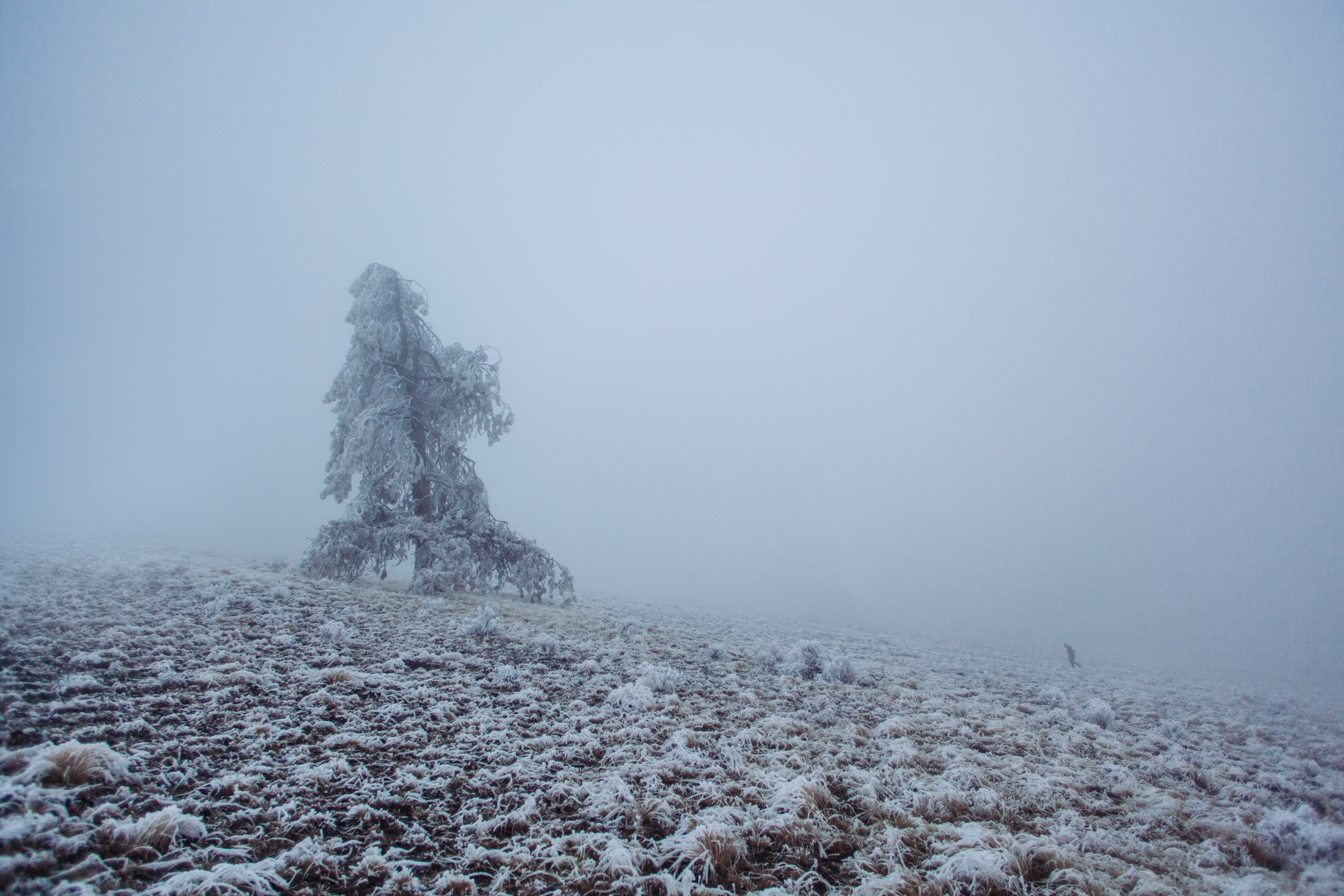 First stop, Banff. Interstate 5 proved to be a great choice. The majority of the drive displayed endless mountain views that seemed to reinvent themselves at every glance.
After arriving, we caught some sleep to be prepared for the following day of unknown exploration and adventure.
The following morning, we were pleasantly surprised as we were introduced to the Chinook winds for the first time. They had arrived overnight, and were here to stay for the remainder of our visit.
As daylight hit I had my first real look at the area, I was immediately awe struck. I had underestimated the overwhelming size, depth, and presence of these mountains. I made it my goal to visit as many locations as possible over the next 3 days.
When visiting our first Banff destination, Lake Louise, you would typically want it to be thawed. In summer months it has it's own unique brand of turquoise toned glacier water. In January, the lake is completely frozen. To our surprise, there was an annual ice sculpting competition happening right on top of about 6 feet of frozen lake water.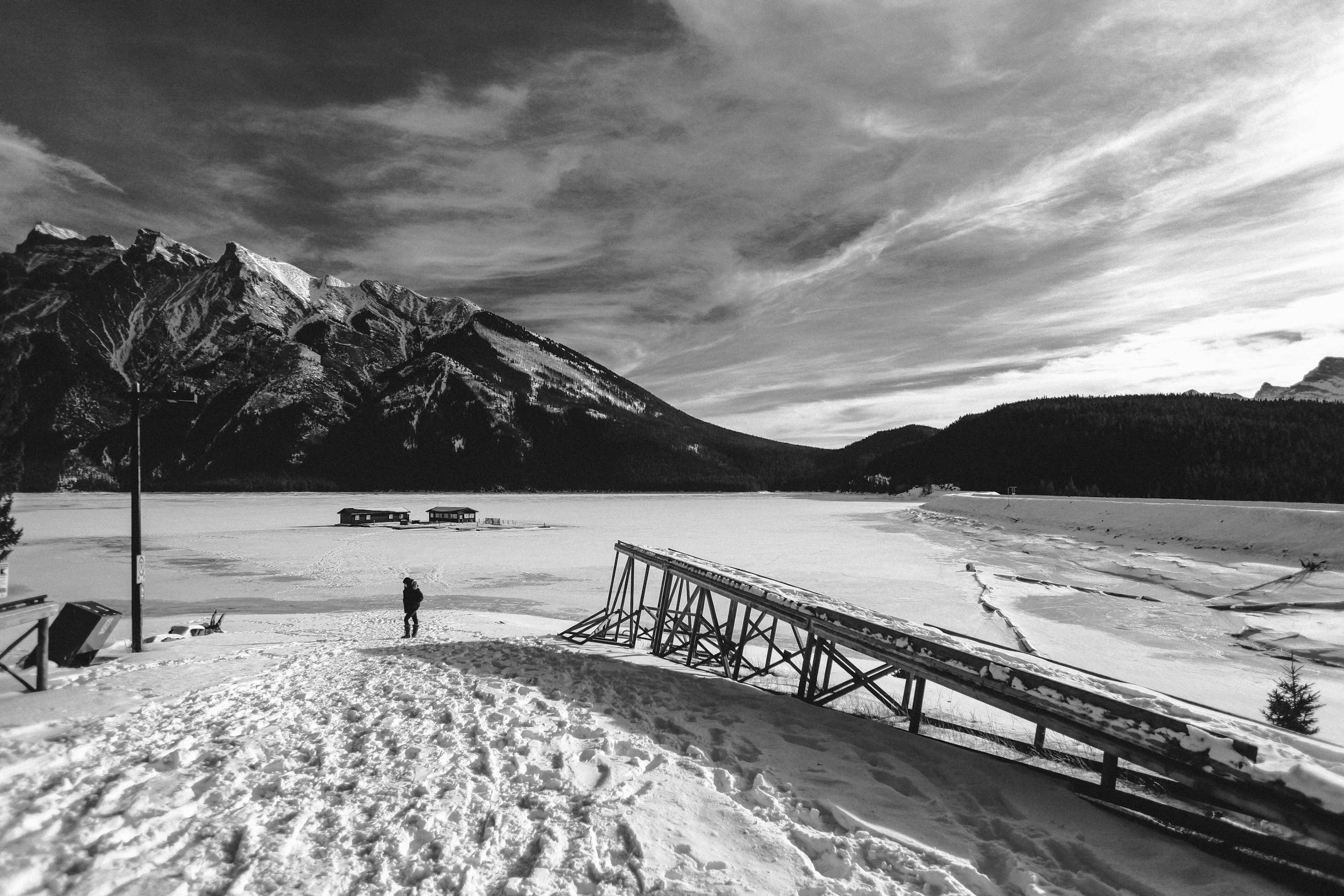 Next up, the Banff Gondola. It was a great ride with rapid elevation change(2,292 feet). It made our ears pop about seven times. At the top of the mountain, 7,486 feet above sea level, it was cold and windy. Definitely worth it, but did I say it was cold? From that high up you are able to see a 360 degree view of the Rockies. Wow, there is nothing much more humbling than realizing just how small you are.
After the third day of shooting in well over a dozen Banff locations, it was off to Montana. The drive through the Rockies at night consisted of humongous shadowed mountains towering over us. It killed me knowing exactly what was surrounding us, I wished I could have driven during the day to witness the full beauty of the desolate, untouched, rocky giants.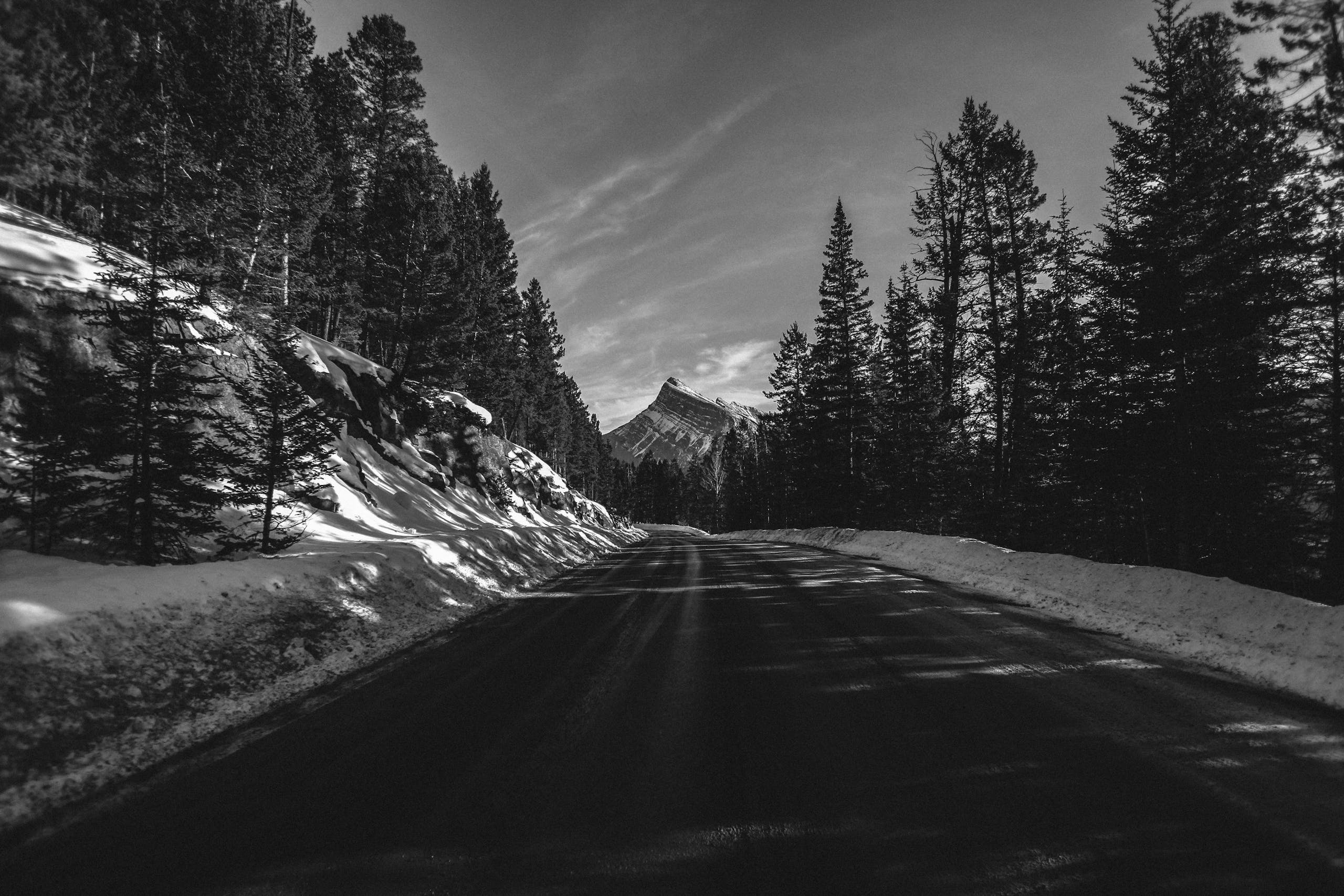 Colombia Falls, Montana brought me to a realization. I am horrible at homework. Glacier National Park was completely closed. So we decided to do what we know, adventure. We set out into the open fields, rural areas, and anywhere else that looked like nobody had been there for a very, very long time.
After the spontaneous adventures outside Glacier, we ventured out to Mission Mountain. While driving, I spotted an incredible abandoned barn in the middle of a huge field underneath the mountains. Another one of a kind, once in a lifetime type of beautiful sight. The next couple hours created some of the pictures I'm sure I will be most proud of.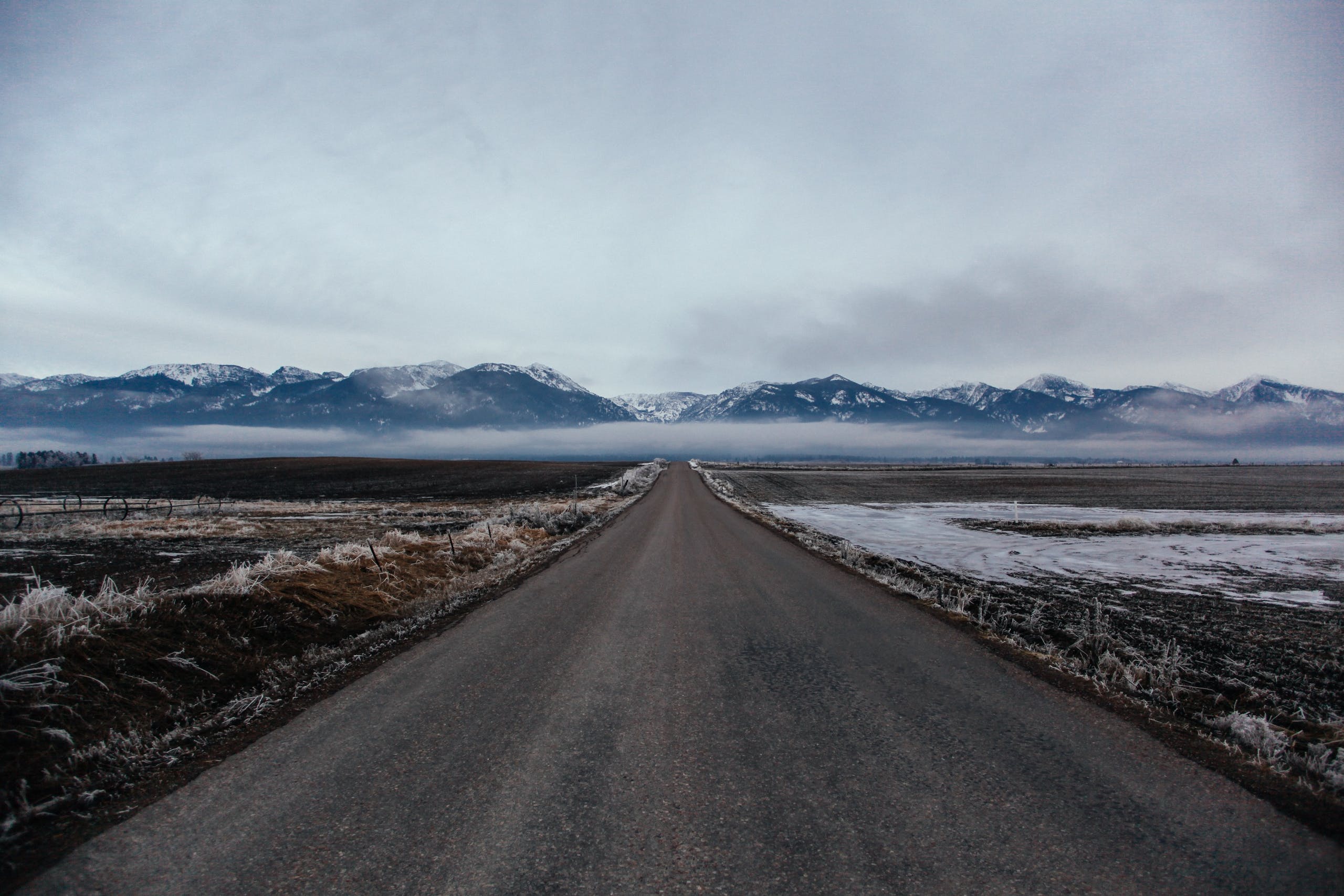 We then headed to the National Bison Range. It was incredible. A huge pile of antlers greeted us at the entrance. After driving several bison-less miles, we finally spotted one. A bison all by itself between two small hills. It seemed very content. I could only wonder where the rest the heard had wandered.
We drove for another ten minutes and spotted two doe. What a beautiful moment. Nothing around but beautiful scenery, nature. After a few moments spent soaking it in we commenced driving.
Finally, we spotted a pack of over ten Bison. I wanted to get a close. I knew the potential danger. They can charge at a certain distance, can run up to about 40 mph, and I heard at one point killed more Yellowstone tourists than bears. Either way, they seemed busy eating and mingling and doing whatever it is that Bison do. So, I did it. I seized the moment and it was worth it. Such gracious but massive creatures. Another moment that I will never experience, and I'm sure never forget.
What a great way to end the trip. Traveling to Banff and Montana this time of the year was a gamble, but was one of the best choices I have ever made. We lucked out with the warmer temperatures and random roadside adventures. I was able to experience these locations when most people don't because of the dangerously cold temperatures. I was able to experience these places when most people not only can't but won't. The cold temperatures, desolate, and remote spaces, this trip wasn't for everybody, but it was just perfect for me.