For 71 years, the Pacific Fishermen Shipyard has been building and repairing ships to face some of the toughest seas in the world. Today, it's a maritime holdout in a waterfront culture that's quickly changing.
The sea has no back door. That's what the shipwrights at Pacific Fishermen Shipyard say, and it means that when your ass is on the line in the Pacific Ocean, there'll be no place to run and hide. The best that you can hope for in that situation is that you've done a damned-thorough job of looking after your boat, of being fully sure that every inch of her has received the attention it needs. Because hanging in the balance of due diligence when facing an angry ocean is nothing to be trifled with.
Just ask Sig Hansen. He's the blond-haired skipper of the Bering Sea King Crabber F/V Northwestern, made famous by the Discovery Channel series Deadliest Catch, and outfitted for sea by Pacific Fishermen Shipyard. Sig comes from a long line of Norwegian fisherman, has been a captain since the age of 22. Captain Hansen is not likely to settle for anything short of the best for his boat and his crew.
"It's important to maintain our vessel seaworthy for the Bering Sea," he says. "Pac Fish is like the twelfth man for fishermen. Their mission is to keep you fishing."
Pacific Fishermen has been fitting boats for heavy seas since 1946 when 400 Norwegian fishermen and their wives threw in on a co-op-style shipyard that had been in operation under various owners since 1871. The yard is one of the top maintenance and repair hubs for fisherman in the Bering Sea, which is about half of its business, and it was the yard that built Jacques Cousteau's vessel Calypso, John Wayne's Wild Goose, and 16 crabbers for the Bering Sea. In its 71 years of operation Pacific Fishermen has become a gold standard for both the scope and quality of its work and its environmental stewardship.
It's also a salty, blue-collar holdout in an area that's quickly turning into a gentrified suburb of Seattle. Pacific Fishermen is one of about eight unionized yards on the Ballard docks that harken back to the area's deep maritime heritage.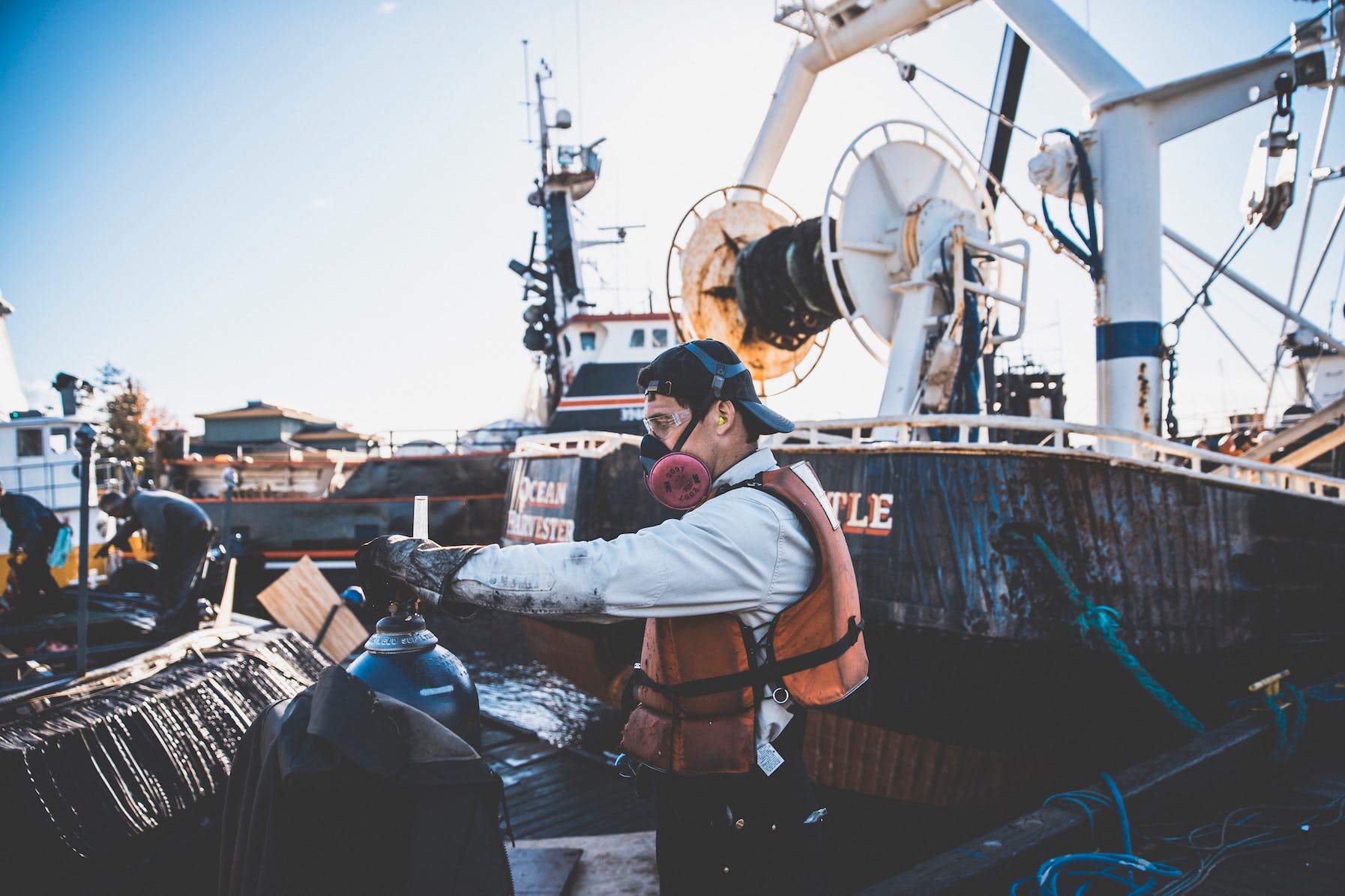 "People don't realize that there's a full-service shipyard among all the condos and bike paths," says Doug Dixon, the general manager of the yard for the past 17 years. "We're the blue-collar bastion of Ballard, a slice back in time."
We caught up with Dixon to see what's new in Ballard.
So you're seeing a lot of change in the Ballard area?
That's right, it's been going on for years. It's being condo-ized. Bike paths and condos, that's what we're getting.
What about the signs from old business that hang around your yard?
Whenever one of our old drinking joints closes its doors, I go buy their sign. It's not cool to know that that many of your bars are closing. A lot is changing around here, but we're not going anywhere. We make bumper stickers that say, 'Not Ready For Retirement'. We had this one guy working for us. Really lazy guy, just slower than molasses in January . He cut out the 'Not' so it said 'Ready for Retirement,' and put the sticker on his hard hat.
How'd that go over?
We fired him. It's very difficult to fire a union guy without grievance, but the union supported us.
The Yard is a no nonsense working environment.  We're making boats seaworthy to withstand the ravages of the Bering Sea. We've got a lot of work right now. We're full. This morning the King County ferry wiped out her propeller. We did an emergency dry-docking, and now she's back in service, as of an hour ago.
Is it a busy time of year at the yard? Is Pacific Fishermen part of the major retrofit of the Pacific Northwest fleet?
The industry is replacing the boats, some dating back to 1910. That's been going on for the past three years, and it'll go on for the next ten. It's old news. We're busy. All the yards are busy. We have seven boats in the yard now and in two weeks we'll have 15 in. Some of the fishermen from the Bering Sea are coming down now, and the rest will start soon. We'll have a big repair period in April and May, and then they'll head back up in June.
So business is good?
Yes, but prices are going up. The cost of fish, the cost of tug boating, the cost of oil—the cost of everything is going up. Every year we get ratcheted with tighter environmental restrictions. We've invested millions of dollars in being more than compliant, and that cost gets passed on. Because it costs the fishermen more to have their boats repaired in this insane condo area, the consumer will have to pay more for their fish at the supermarket level. It doesn't affect the business; it affects the consumer.
But environmental compliance is a pressure on the business, right?
It's what put the Marco Seattle shipyard out of business and the Duwamish shipyard out of business. It wasn't the condos; it was the environmental restrictions. Both were union yards.
Is that the biggest pressure on the shipyard?
We're constantly dealing with operating in a city environment, and that's not getting easier. We get pressure from a lot of sides. But we're not alone.
Well it sounds like you have strong community at the yard. I heard you host barbeques there.
Oh yeah. We just threw a party with Filson. Seven hundred fifty people showed up. We turned the ships chandlery into a tattoo parlor and had people sitting in the captain's chair from the Wizard.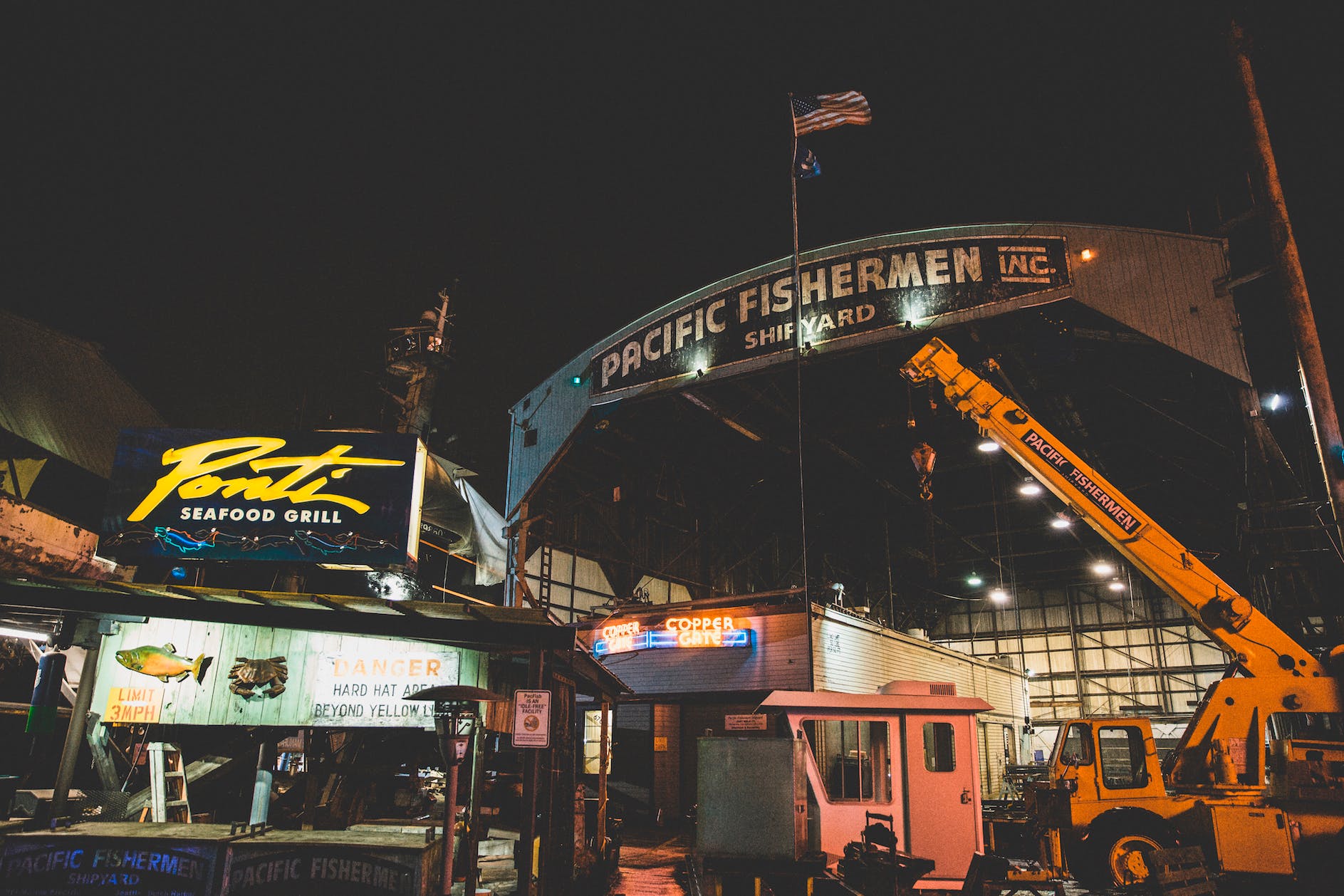 This conversation has been edited and condensed for clarity.