Camping in Texas is like camping in the fiery furnace of hell. Scorpions, spiders, red ants and mysterious creatures of the sky that appear as the sun drifts off to the edge of the horizon. The stars out here will literally take your breath away. They may also shut you up or make you think about things you've been needing to think about.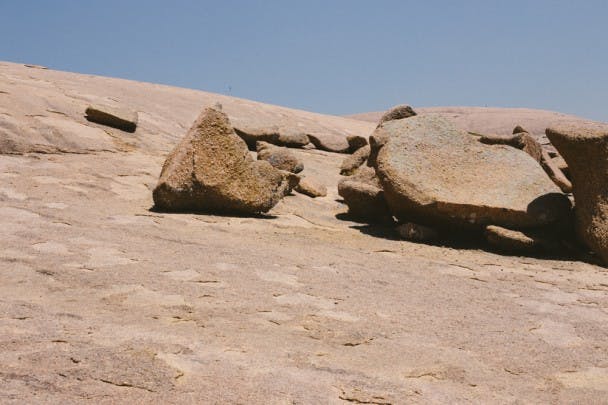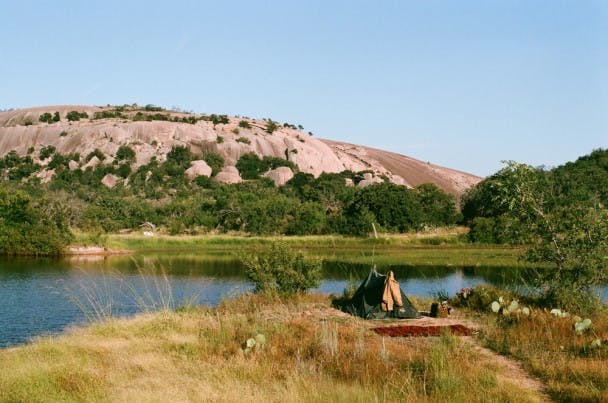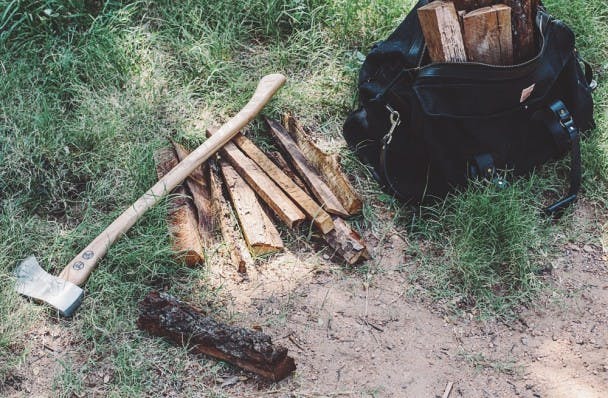 During the day temperatures would reach over 100 degrees and consuming gallons of water is the only way to stay hydrated, especially when hiking up and down the mountains and caves here. We spent four days exploring and taking photos of our adventures. Every night we would hike up the huge rock behind our campsite and lay on the granite, still hot from the sunlight and gaze off into the distant galaxies above. During the day we'd hike and jump from one huge boulder to the next looking for new and interesting formations. It really is unlike any place on earth.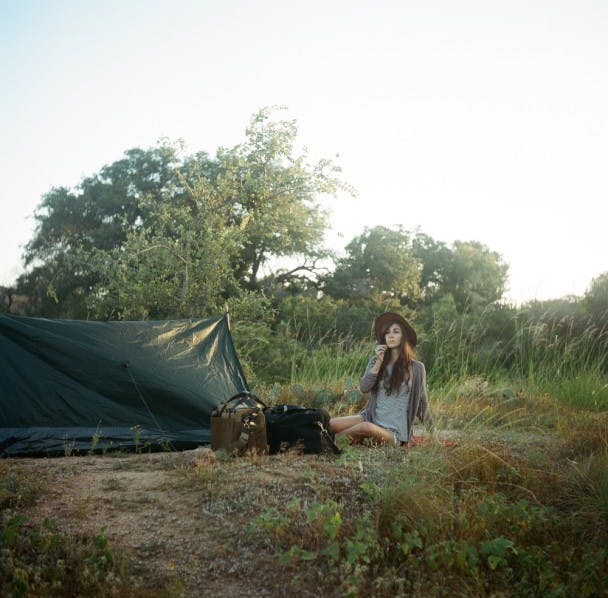 For me this trip was about getting away from the day to day and quieting myself in order to re-connect with nature. The older I get the more I realize the value in slowing down and taking relentless deep breaths in order to reset. Whether it was fresh caught fish smoked over the open fire, straight bourbon out of the bottle or french press coffee the next morning, we were well fed and happy campers. Thankful to have Filson gear to help keep us comfortable.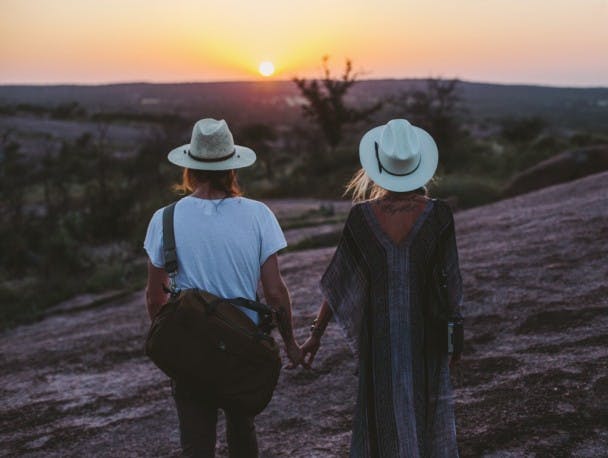 Asher + Melodi. Photographer and a painter. Stylist and a film maker. Musician and a muse. Two creative energies rapidly playing off each other to create projects that connect with culture and the overall chemistry of their collaborators. Having recently launched a Brand Ambassador program, they have helped small and large companies develop adequate and essential content for their followers and friends. They move with the rhythm of the trends while living outside it, finding ways to timelessly integrate theme's into each individual project. If you are on Pinterest, Instagram, Facebook or Tumblr you have seen their work, it's everywhere.