On the latest Filson Life, marine biologist Alyssa Adler shares with us her exploration underwater as Undersea Specialist at Lindblad Expeditions/National Geographic on Part II of our three-part series, Depth in the Field: Diving Deep with Alyssa Adler.

Story by Alyssa Adler
Photography by Alyssa Adler and Ian Strachan
I buckle my fins and sweep my right arm behind me to locate my breathing apparatus before shifting back, finding that edge of balance on the Zodiac's pontoon. The day is calm, silence accented by the gentle popping and rolling of behemoth cerulean icebergs nearby. I turn my head and scan the dark, still water, ensuring that the loosely packed surface ice has cleared from my entrance path. With a nod to my dive buddy across the boat, we simultaneously roll back into the truly frigid Southern Ocean. The 28-degree seawater feels like a stiff slap with each new entry, but the savvy diver will keep their face submerged, allowing the cold to prickle and pry for about a minute before the skin goes entirely numb.
To scuba dive in Antarctica requires careful preparation and a specific calmness. Each polar diver knows their personal routine well; the perfect layering of clothing, the order in which each item must be donned. A full-body drysuit creates a seal around wrists and neck, but leaves the head and hands exposed. Cuff fittings allow dry gloves to sit around easily chilled fingers, but an 11 millimeter thick neoprene hood is all the protection current exposure gear can offer our most precious control center.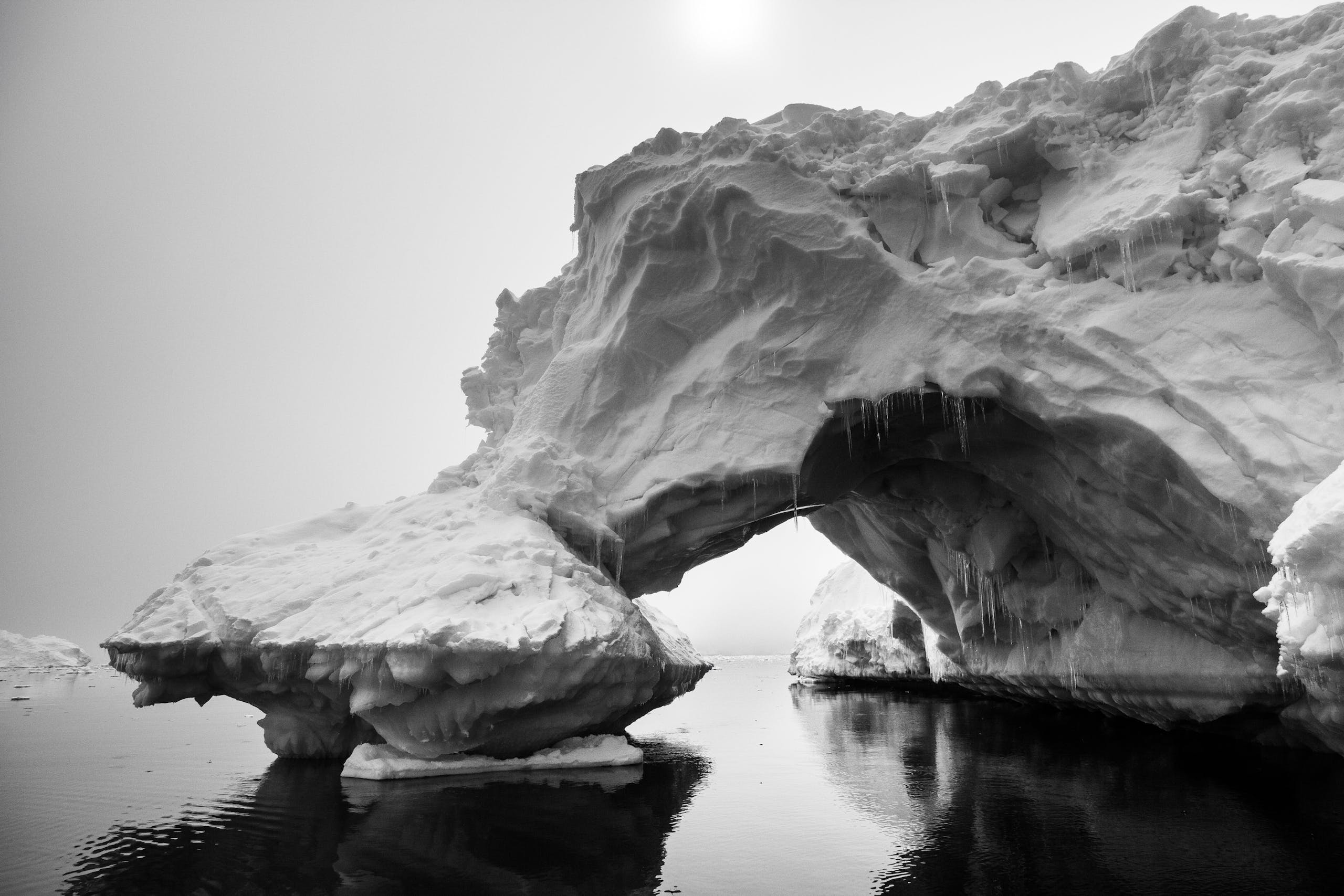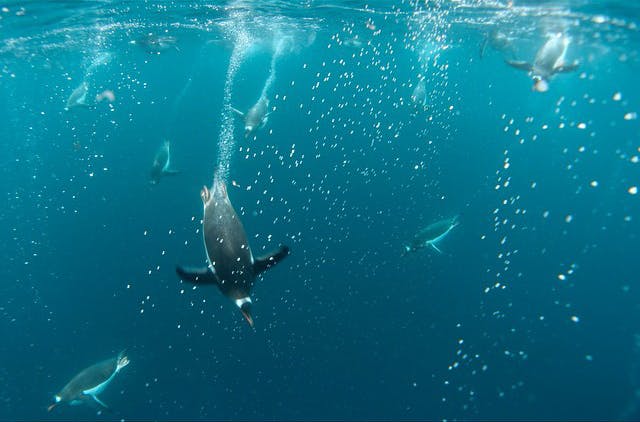 The numbing discomfort of this ocean is easily overtaken by the vast, unexplored beauty of the Antarctic marine world. As an Undersea Specialist with Lindblad Expeditions/National Geographic, my mission is to explore these chilly waters, record what I find with a variety of media, and educate the eco-tourists travelling onboard the M/V National Geographic Explorer. My goal is to plant a sense of urgency, communicate the importance of conservation of our world's oceans through action; a passionate effort which must be rooted in understanding. My tools are complete; I have access to both video and photo equipment, as well as a Remotely Operated Vehicle (ROV). A ROV is an underwater robot that remains tethered to my small working vessel while it plunges deeper than any human can, without ever feeling the cold of its surroundings. This instrument, equipped with live video feed and maneuverable propellers, allows the pilot to navigate depths up to 1000 feet, where an Antarctic diver sticks to the relative shallows (<100 feet). The ROV onboard the National Geographic Explorer has surely discovered many a creature never seen by any human up close, as the first human-manned submarines to dive Antarctic waters were just deployed in December 2016.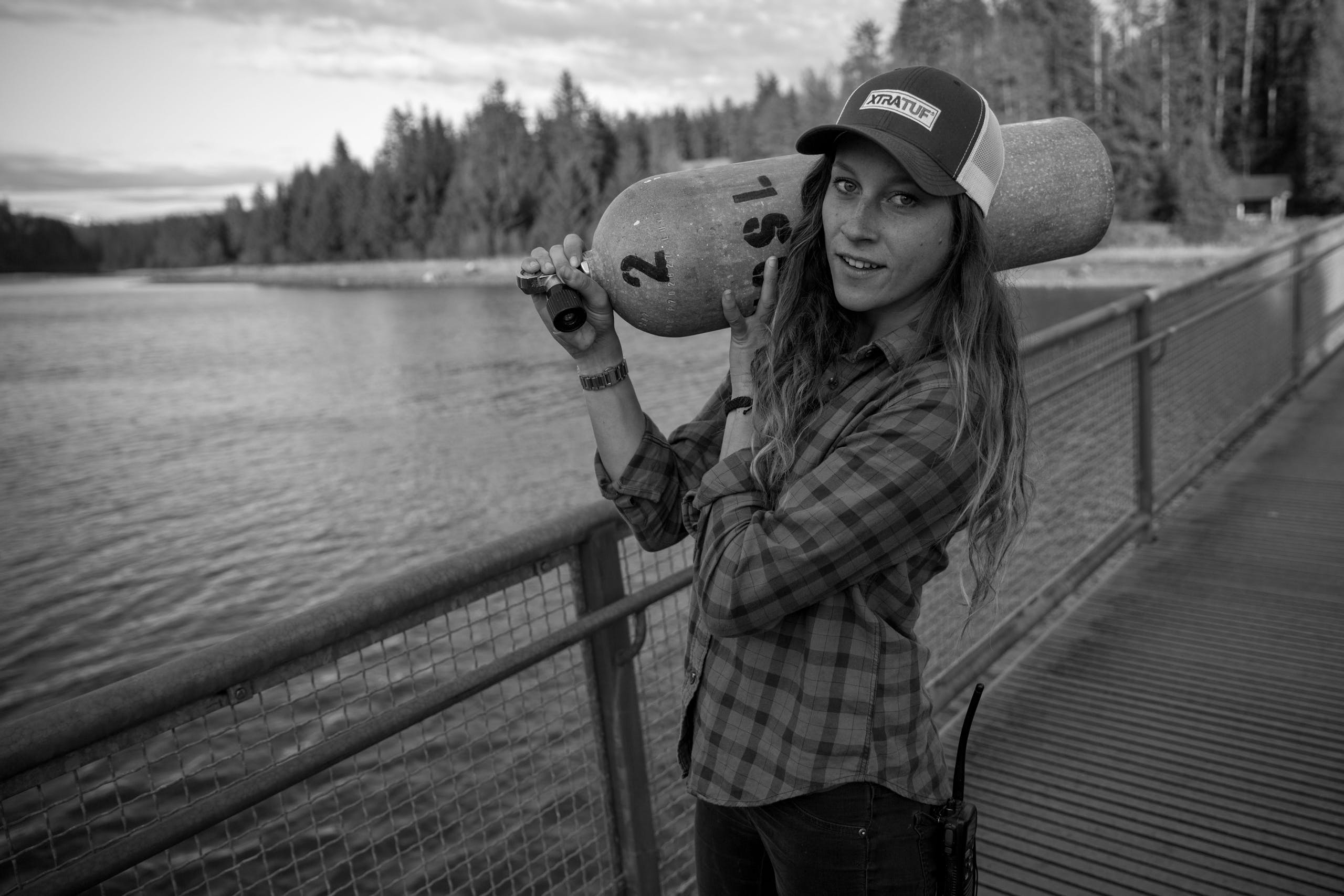 Our polar oceans are rich with wildlife and experience, a slice of Earth few ever visit. As a female scientist, I feel increasingly fortunate to be in a place and time where women can explore this region just as great men have in the past. Occasionally I am faced with disbelief onboard these ships – that I am the lead diver, not my male buddy, doubt at my ability to carry the 150 pounds of gear I will strap to my body for each descent, and that I have chosen this path for the same reason anyone might regardless of gender. At this stage in life, global exploration is my greatest purpose. To go where people have not been, to see what has not been seen, and to find what is not yet been found gives me a sense of meaning that only discovery can. Climb that mountain, dive that ocean, walk that path – not because you must, but because it's there.