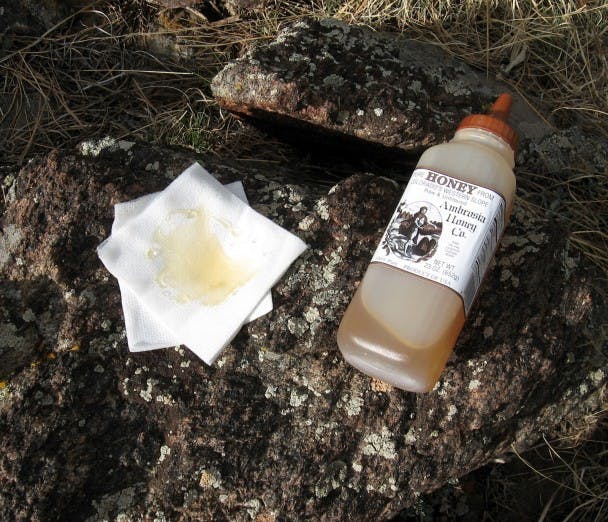 Article courtesy of the Rocky Mountain Bushcraft team: Jason Schwartz is an axe-wielding, modern day mountain man. He's also a Red Cross certified Wilderness First Aid Instructor, music aficionado, and known to some of the locals as the "Bear Grylls" of his area. Leah Klocko oversees the country music landscape of Pittsburgh as a radio personality when she's not editing articles about testing a new bushcraft knife or surviving in the wilderness.
A honey-impregnated gauze pad is an effective improvised covering for mild burns. It has the ability to reduce infection and promotes healing of the wound. According to Wikipedia, "A review in the Cochrane Library suggests honey could reduce the time it takes for a mild burn to heal — up to four days sooner in some cases. The review included 19 studies with 2,554 participants."
For more Tricks of the Trade click here.