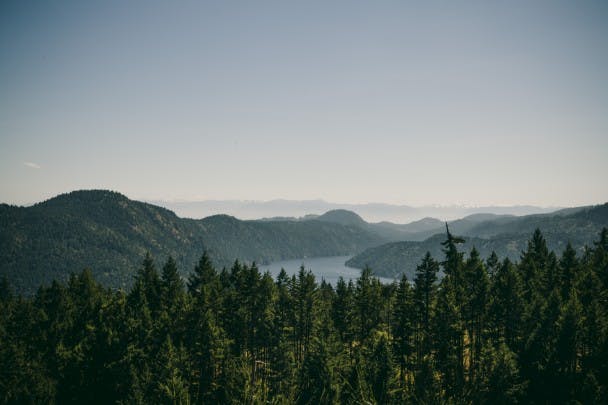 Evan Lane is a photographer and director based out of Los Angeles. Last week, Evan and his girlfriend Kayla set out on a road trip across Vancouver Island. The plan? To spend 7 days traveling, eating what they were able to catch along the lakes and oceanfront, and camping wherever their Jeep Wrangler (complete with Treeline Outdoors Tent) led them. A few words from Evan on the journey:
Tofino was the most beautiful beach I have ever seen. Thick, lush forest meets the ocean where giant uprooted pine trees are washed ashore. The beach just goes on for miles and miles. It's such a surreal location. The whole experience was very humbling and intimate.
We camped at Pacheedaht Campground, which is located on an Indian reservation, it was incredible. There is a river that runs in to the ocean. The view and fishing was spectacular. With spinners I caught these little fish that locals told me you use as bait for trout and coho salmon; it worked. I caught a coho and we ate it that night for dinner.