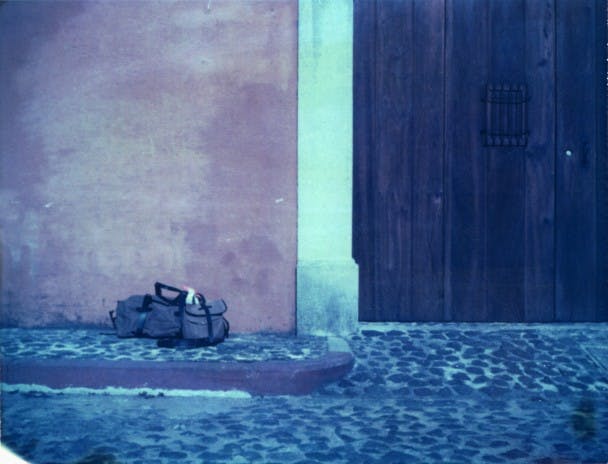 George Barnett's Polaroid photographs recount tales as timeless and storied as the woods themselves.  At only 20 years old, the Kentucky native offers furtive glimpses of not only the mystery found in nature, but also the inherent maturity.  Over the last 6 years of captured memories, Filson has become George's weathered travel partner; a central subject in his work as well as his means of toting cameras and equipment.  Follow George on a trip through Antigua, Guatemala.
"The very basic core of a man's living spirit is his passion for adventure." – Chris McCandless
Traveling is a very important thing in my life, and is essential to my photography. Documenting places I go and people I meet all go hand in hand with my vision. This adventure was a week long visit to Guatemala, a beautiful place with so much to see.  Whether it's the active volcanoes puffing out ash or the local women making textile blankets. Everywhere you look, there's something unique happening.
I usually left the house with the Filson small field bag with one camera, one pack of film, a wad of cash and my passport, hoping to find something special to capture. The landscapes were surreal and endless, the lakes were wide and blue, and the volcanoes scraped the skies.
As I began to take these pictures and stuff them in my bag, I realized how amazing this place was and how blessed I was to be there and exist in that moment. Every day when I arrived home, I'd spread the photos from that day out on my table and would instantly reminisce on the memories made that day. So many great humbling things happened that week in Guatemala. Realizing that some people — including myself — take so much for granted, if we don't have an internet connection or a new pair of shoes we act like our lives are ending. Yet I see these families, these young kids who had close to nothing and they all shared one of the most hospitable personalities and huge smiles. It was refreshing to experience this.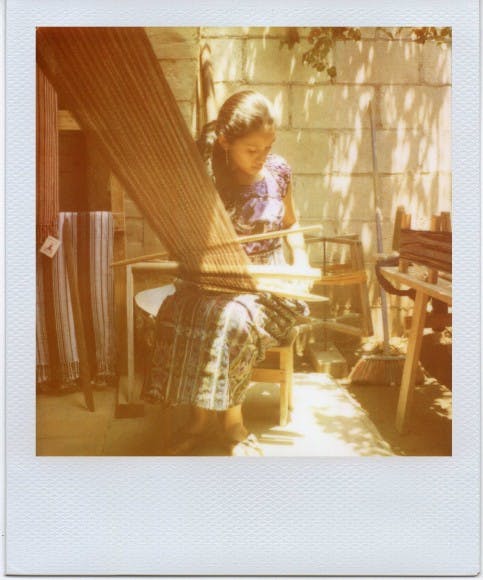 On the last day of the trip was the much anticipated hike up on the Pacaya Volcano. It's a six mile round trip consisting of very steep terrain left by dried lava rock and piles of ash. The walk was a bit of a challenge and it felt at times as if we were walking on a different planet. Eventually, we made it up to our destination which was in itself an unbelievable sight, 2,500 feet above sea level. The overload of sight and sound from the volcano sent chills down my arms. The trip was ending, time to pack up the duffle with handmade blankets and some of the freshest coffee in the world, and head home.  The trip was an eye opener, and I gained an incredible appreciation for the people and places of Guatemala.  I was honored to capture it with my camera.
Where will my bag of cameras take me next?