This Saturday marks Fishing's Opening Day in Vermont. As the day of reckoning for countless unsuspecting trout draws near, New York City writer, editor and veteran angler David Coggins weighs in on a day he's had marked on his calendar since fishing season ended last October.
Serious anglers are known for a sense of imagination that borders on exaggeration, and, just as often, for salty personalities. But in fact, they're improbable optimists. At the root of every cast is an act of possibility, one more chance, as the late great Robert Hughes wrote "for a jerk on one end to feel a jerk on the other." As opening day arrives, that time is at hand.
That in April many rivers aren't at ideal water levels just underscores the fact that it's a time when it really is about "being out there" (a phrase usually trotted out when leaving the river empty-handed).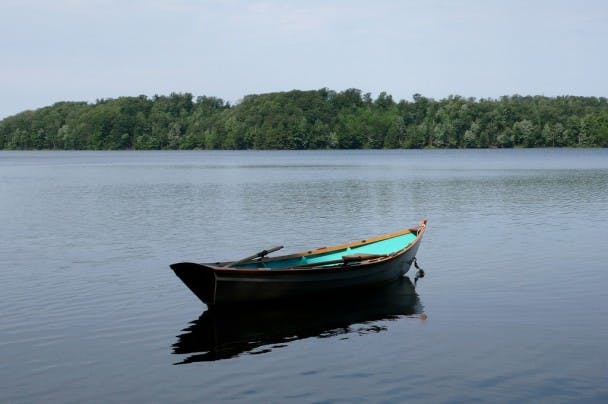 Like another rite of spring, the beginning of the baseball season, the angler is overwhelmed with what the season might bring, the fishing equivalent of your team winning the World Series.
You get your waders out of storage, you might put on your lucky shirt, you fit together your rod with care and a sense of occasion. Out on the river there may not be a hatch, but those who loathe nymphing (you know who you are) may even toss in a bead-head Prince nymph without complaint. It's a day for open-mindedness, for the slow pace, for the long view.
That time you tipped over the canoe? Let's not think about that. What about when you lost a big, really a mammoth, brown trout on the Madison? Again, not the time to dwell.The pursuit of fish humbles us all. So on this fine day, disregard the frigid water, enter the river and cast your line. After all, anything's possible.